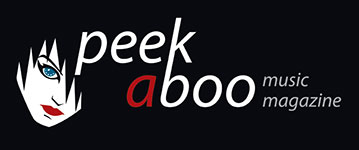 like this news item
---
---
Multi-platinum selling, Grammy Award-winning recording artist Dave Gahan, along with musical partner Soulsavers, will release a new album October 23rd. Entitled 'Angels & Ghosts', this is the collaborators' second album, following their critically-acclaimed 2012 release 'The Light the Dead See'. The album will be released in digital, as well as physical CD and vinyl formats, worldwide on October 23rd through Columbia Records. The "utterly riveting" album boasts nine original tracks, all written by Dave Gahan & Soulsavers.
An evolution from their first album, 'Angels & Ghosts' proves to be a markedly stronger and more hard-hitting body of work. Listeners can expect to be led through an aural mix of dark, brooding sounds, elements inspired by gospel and blues, and the stark beauty that has become a signature of Dave and Soulsavers' works. Dave Gahan's emotionally powerful voice has never sounded better, and drives the album forward over a landscape of meticulously crafted instrumentation.
A transatlantic collaboration, the writing process started with Dave Gahan and Soulsavers' Rich Machin exchanging demos and ideas from their respective studios in lower Manhattan and rural England. They then recorded the album with additional musicians in studios around the world, including classic locations such as Sunset Sound in Los Angeles and Electric Lady in New York. The end result is a vibrant, live-sounding album, and proof of the "instant and obvious fit" Machin felt writing with Gahan.
To fully showcase the powerful, live nature of the album, Dave Gahan & Soulsavers will bring the project to life in a series of six special shows in iconic, intimate venues across the US and Europe. Starting October 19th at the first show in Los Angeles, Dave Gahan & Soulsavers will perform as a ten-piece band, with shows in New York, London, Berlin, Paris and Milan to follow. Tickets for all shows will go on sale September 18th and select shows will be broadcast and streamed for fans worldwide. Full dates and venues are listed below.
Dave Gahan & Soulsavers performance dates:
October 26th London, UK Shepherds Bush Empire
October 30th Berlin, DE Tempodrom
November 2nd Paris, FR La Cigale
November 4th Milan, IT Fabrique
---
Dave Gahan & Soulsavers
Nieuw album 'Angels & Ghosts' uit op 23 Oktober
Dave Gahan (Depeche Mode) brengt op 23 oktober een nieuw album uit met zijn muzikale partner in criime 'Soulsavers'.'Angels & Ghosts' is het weede album dat het duo samen maakt als opvolger van hun erg gewaardeerd 'debuut' uit 2012 'The Light the Dead See'. Het album zal zowel digitaal, als op CD en vinyl formaat te krijgen zijn via Columbia Records.en bevat negen nieuwe tracks van de hand van Dave Gahan & Soulsavers. Check ter kenninsmaking reeds "All of this and Nothing", een vooruitgeschoven track !