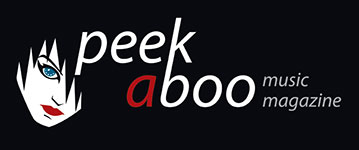 like this news item
---
---
Based in Californian Humboldt County, Brian Pyle wanders the world on his countless travels. Much like a Lynchian version of Hemingway, he has an eye for the thin layer between restlessness and relaxation, gloom and serenity. Wherever he goes, he ardently absorbes these nuances, rarefies them and moulds them into a seamless array of glimmering styles, from drone and ambient to shoegaze and post-wave, giving birth to yet another creation of his prolific Ensemble Economique project.
On his by now eleventh album and fourth Denovali release "Blossoms In Red", Pyle combines and perfects elements of his previous output into a cohesive narrative.
The opener "From The Train Window, Red Flowers On The Mountain" is a surprisingly scarce ambient piece, which feels like an almost infinitely stretched precious moment of time. Having barely escaped its seductively infinite loop, one encounters the title track "Blossoms In Red" featuring Portland electronic duo Soft Metals. Starting off with a characteristic sluggish programmed beat, one is immediately overpowered by the onset of the towering combination of a warm bassline and a shimmering synth ambience. "On The Sand", featuring jack-of-all-trades Peter Broderick, is essentially just reduced analogue drums, electric guitar, a simple vibrating bassline and hoarse almost spoken vocals. As proven on numerous occasions, Pyle can easily lead all his trumps in the presence of female lead vocals. Indeed, "You, By Candlelight" is easily the best Ensemble Economique track with female vox to date. The fifth and closing track "Nothing Is Perfect" is a classically tinged piano piece.
Thus "Blossoms In Red" is probably Ensemble Economique's most minimalistic album, but at the same time - or maybe just for this reason - his most skilled work.