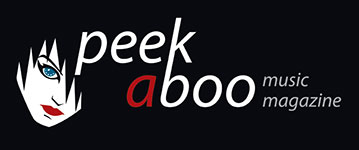 like this news item
---
---
These days Artoffact Records releases many elusive gems on vinyl. This time they release Inhale, the album released in 2013 by the Greek duo Marsheaux.
With releases on labels such as Les Disques du Crepuscule, Out of Line, Artoffact Records, Anna Logue Records or Undo Records, the duo became increasingly popular. They did remixes for OMD, their music was used by The Human League and recently they were asked by VNV Nation to be their support act during their German tour.
The growing popularity ensured that Inhale is no longer available on vinyl. But now there is the re-release on Artoffact, that comes with the shape splatter and provides the necessary visual effects. The shape-splatter proved to be so expensive, that the company decided to stop the production. Inhale is the last album ever made with this visual effect. A real collector so to speak, available from February 2016.
---
Artoffact Records brengt tegenwoordig heel wat moeilijk vindbare pareltjes opnieuw op vinyl uit. Deze keer is het de beurt aan Inhale, het in 2013 uitgebrachte album van het Griekse duo Marsheaux.
Met releases op labels zoals Les Disques Du Crépuscule, Out of Line, Artoffact Records, Anna Logue Records of Undo Records werd het duo alsmaar populairder. Zij deden remixes voor OMD, hun muziek werd gebruikt door The Human League en onlangs werden ze door VNV nation gevraagd om hun support act te zijn tijdens hun Duitse toer.
De groeiende populariteit zorgde ervoor dat Inhale niet meer op vinyl beschikbaar is. Maar nu is er de heruitgave op Artoffact, die het vinyl op shape-splatter uitbrengt en het de nodige visuele effecten bezorgt. De shape-splatter bleek uiteindelijk zo'n dure grap te zijn, dat het bedrijf besloot om de productie ervan te stoppen. Marsheaux is de laatste plaat die ooit met dit visueel effect werd gemaakt. Van een echte collector gesproken, verkrijgbaar vanaf februari 2016.