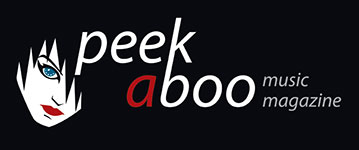 like this news item
---
---
Today, director and composer John Carpenter announces a vinyl release of remixed tracks from his early 2015 debut album Lost Themes. Aptly titled Lost Themes Remixed, the record collects 8 remixes of Lost Themes tracks on vinyl for the first time, out October 16th via Sacred Bones.
Dominick Fernow (Prurient, Vatican Shadow, Hospital Productions) had this to say about his remix of "Purgatory":
"John Carpenter is the master of sustained tension with electronic music. The fine line between stasis and energy is almost impossible to define but Carpenter consistently achieves this paradox with Spartan means. This remix attempts to break the compositional tension of Carpenter's "Purgatory" and through a process of colliding loop cycles – a technique used on the Pleasure Ground album (by Prurient) reformatting the electronics into a earth like texture outside of the urban environments traditionally connected to synthesis."
The Horror Master John Carpenter has inspired countless musicians since his earliest minimal, synth-based film scores. The themes to his features like Assault on Precinct 13, Halloween, and Escape from New York have remained instantly recognizable since he penned them nearly four decades ago. In February 2015, Sacred Bones released his first solo record of non-soundtrack music, Lost Themes, to overwhelming critical success. Carpenter proved that not only could he perfectly score his own films – he could also score the movies in your mind.
Eight pivotal contemporary electronic artists were moved to reshape the original songs on Lost Themes in tribute to one the genre's great pioneers. Several of the remixes were released as part of the digital deluxe edition of the album, but Lost Themes Remixed marks the first time any of the tracks have been on vinyl.
Sacred Bones alumna Zola Jesus remixed "Night" with producer Dean Hurley, and the result nods to her lo-fi Stridulum-era work. Silent Servant, the Los Angeles minimal techno mastermind, delivers a pulsing rework of "Vortex." JG Thirlwell of Foetus' baroque reimagining of "Abyss" is in line with the modern classical scores for which he has become known. ohGr of industrial pioneers Skinny Puppy delivers a track on par with the best of that band's mid-'80s prime. PAN label boss Bill Kouligas provides a deconstructed take on "Fallen".
Ben Greenberg, the Uniform multi-instrumentalist and producer, concurred: "There's a true minimalism at work in his music, but it's a means, not an end. It's simple, but synthetic, so there's very little going on, but it's very distinctive and unsettling."
soundcloud.com/sacredbones/john-carpenter-purgatory-prurient-remix-1/s-d4Syt?mc_cid=2bb3e787b1&mc_eid=9715ef9161