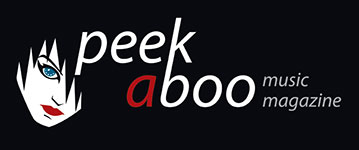 like this news item
---
---
John Carpenter, the Legendary Director and Composer behind Halloween, Escape From New York, They Live, Assault on Precinct 13 and many more shares a brand new track "Night" from his debut solo album 'Lost Themes' out February 3rd on Sacred Bones Records. Listen to "Night" here.
John Carpenter has been responsible for much of the horror genre's most striking soundtrack work in the fifteen movies he's both directed and scored. The themes that drive them can be stripped to a few coldly repeating notes, take on the electrifying thunder of a rock concert, or submerge themselves into exotic, unholy miasmas. It's work that instantly floods his fans' musical memory with imagery of a menacing shape stalking a babysitter, a relentless wall of ghost-filled fog, lightning-fisted kung fu fighters, or a mirror holding the gateway to hell. Lost Themes asks Carpenter's acolytes to visualize their own nightmares.
Carpenter will also make a rare New York appearance at BAM on Thursday, February 5 to discuss his legendary career and celebrate the release of his debut solo album, Lost Themes. Tickets are on sale now.
Carpenter will be joined by Brooke Gladstone, host of NPR's On the Media, for a wide-ranging discussion of his film and music. His first non-soundtrack work, Lost Themes will be released the week of the event on Sacred Bones Records.
Additionally BAMcinématek will host a month long film retrospective of all of Carpenter's feature films from Feb. 6-22. More information on events can be found at www.BAM.org/Carpenter.
Sacred Bones has also announced the digital deluxe issue of the album.