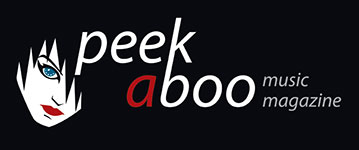 like this news item
---
---
The whole live set by the female fronted goth metal act Lovelorn Dolls at the tumultuous (some say even legendary) Eurorock 2015 Festival has been added on YouTube.
And that's not all. The tracks from this set have also been included in the band's brand new EP "Happy Valentine" – available now – which besides the 7-track live set also holds 6 other tracks, different versions of the song "Happy Valentine". Included is an unplugged ghost-piano version which the Brussels based act recorded together with Maja Marcucci.
Next to that 4 different artists collaborated with the duo to create 4 remixed versions, starting with the band's own producer Maxx of Italy's Helalyn Flowers, the UK dark techno club DJ Simon Carter, Belgian electro pioneer Jean-Marc Lederman (The Weathermen, Ghost & Writer, …) - who made a very attractive minimal rework - and Restriction 9.
The full EP is out now on Bandcamp, iTunes, etc. for immediate download or via streaming on Spotify, Apple Music,...
www.youtube.com/playlist?list=PLkGt3vkFZtrF2uajhiw9jIP0R20F4I9Rm