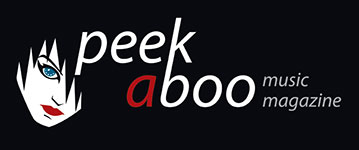 like this news item
---
---
Lust For Youth are a three piece from Copenhagen made up of Hannes Norrvide, Malthe Fischer & Loke Rahbek. Last year's acclaimed album, International, replaced the intimate, synth-driven bedroom drones found on previous releases with a high-definition club sound. Having extensively toured this material worldwide, their new single, Better Looking Brother, develops this aesthetic in the form of an anthem.
The better looking brother will draw the gaze of every girlfriend from across the room. Whatever comes tonight, this is the anthem to take him there. Expectation and perfect plastic, his black Nike Tns are made for midnight. Better Looking Brother is looking in the mirror and anticipating, it's the soundtrack to being ready while not knowing exactly what awaits.
In support of Better Looking Brother, Lust For Youth will tour Europe starting tomorrow, presenting the better looking brothers (and sisters) of the world with their anthem.
Buttoned to the collar, desire in Dri-FIT, he has been walking in the rain just to get wet, and now it's time. The podium awaits, and the prize is adoration. Second best is last in line.
TOUR DATES
Sep 22, 2015: London, UK @ Birthdays
Sep 24, 2015: Rotterdam, NL @ V11
Sep 25, 2015: Amsterdam, NL @ Nieuwe Anita
Sep 26, 2015: Ghent, BE @ 019
Sep 28, 2015: Esslingen, DE @ Komma
Sep 29, 2015: Berlin, DE @ Berghain Kantine
Oct 1, 2015: Prague, CZ @ Meet Factory
Oct 2, 2015: Vienna, AT @ Arena
Oct 3, 2015: Budapest, HU @ A38 Art Gallery
Oct 5, 2015: Zagreb, HR @ Tvornica Kulture
Oct 6, 2015: Carpi, IT @ Mattatoio Social Club
Oct 7, 2015: Forli, IT @ Diagonal
Oct 8, 2015: Rorschach, CH @ Treppenhaus
Oct 9, 2015: Paris, FR @ Underclub
Oct 10, 2015: Brussels, BE @ Theatre de la Bourse
Dec 03, 2015: Helsinki, FI @ Kuudes Linja
Dec 04, 2015: St Petersburg, RU @ Brooklyn
Dec 05, 2015: Moscow, RU @ The Place
Dec 09, 2015: Malmo, SE @ Inkost
Dec 10, 2015: Oslo, NO @ Blaa
Dec 11, 2015: Trondheim, NO @ Folken
soundcloud.com/sacredbones/lust-for-youth-better-looking-brother/s-Y9uYb?mc_cid=a933f96802&mc_eid=9715ef9161