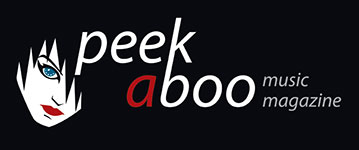 like this news item
---
---
The Destruction Unit have about a month left until their recently announced Negative Feedback Resistor LP finally hits the streets via Sacred Bones Records. Earlier this summer the band announced the album simply with a manifesto of sorts, declaring that there is no chance of Destruction Unit slowing down, or obeying any set of 'rules' when it comes to making this music. Out of left field came the first 'single' from the album, "If Death Ever Slept," which took what you'd imagine a followup track to their beloved Deep Trip LP would sound like and spun it on its head. It's faster, meaner, and the entire track set at a blitzkrieg pace.
This past weekend saw the band play Berserktown Festival in Santa Ana, CA as "Destruction Unit & Friends," boasting a lineup of nine individuals on stage. This is no unusual act for the band. The lineup featured Alex Zhang Hungtai (Dirty Beaches, Last Lizard) and Don Bolles (The Germs) who both appear on the upcoming album, as well as many others.
Today the band are sharing album closer "The Upper Hand," which is another uncompromising audio assault -- if Motörhead took too much acid and bought some wah pedals and met up with Discharge to make a track, this is what it might sound like.
The band was recently in NYC for a weekend of shows and spent a chunk of that time with SPIN Magazine. You can read their profile on the band and listen to the new track here. For everything else, including tour dates and album info, see below!
TOUR DATES
9/4/15 - Berkeley, CA @ 924 Gilman (Resurrect Cali Fest)
9/13/2015 - Los Angeles, CA @ Teragram Ballroom (Record Release Show)
9/18/2015 - Tilburg, Holland @ Incubate Festival
9/19/2015 - Angers, France @ Levitation France
9/20/2015 - Kortrijk, Belgium @ The Pit's
9/21/2015 - Groningen, Holland @ Vera Downstage
9/23/2015 - Liege, Belgium @ La Zone
9/24/2015 - London, United Kingdom @ The Shacklewell Arms
9/25/2015 - Liverpool, United Kingdom @ Liverpool Psych Fest
9/27/2015 - Brussels, Belgium @ Magasin 4
9/28/2015 - Paris, France @ Espace B
9/29/2015 - Lyon, France @ Le Sonic
9/30/2015 - Luzern, Switzerland @ Sedel Club
10/1/2015 - Münich, Germany @ Kafe Kult
10/2/2015 - Vienna, Austria @ Arena
10/3/2015 - Prague, Czech Republic @ Klub 007 Strahov
10/4/2015 - Leipzig, Germany @ Goldhorn
10/5/2015 - Berlin, Germany @ Chesters
10/6/2015 - Copenhagen, Denmark @ Loppen
10/7/2015 - Malmö, Sweden @ Inkonst
10/8/2015 - Stockholm, Sweden @ Vieille Montagne
10/9/2015 - Oslo, Norway @ Oslo Psych Fest
10/10/2015 - Aarhus, Denmark @ Aarhus Psych Fest
10/11/2015 - Hamburg, Germany @ Hafenklang
10/16/2015 - Brooklyn, NY - CMJ Festival
10/17/2015 - Brooklyn, NY - CMJ Festival