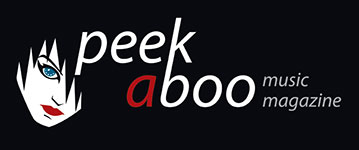 like this news item
---
---
Simply Media is delighted to announce the release of two fascinating World War Two documentaries Operation Barbarossa: The Russian German War and Last Words – The Battle For Arnhem Bridge, which shed light on rarely seen before events from WWII and come to DVD for the first time.
Operation Barbarossa: The Russian German War is an eye-opening account of the events that unfolded between the Russians and Germans on the Eastern Front during WWII. Narrated by Douglas Rein (The voice of HAL in 2001: A Space Odyssey), this fascinating series, which features German and Russian film footage that has never before been seen outside those countries, comes to DVD on 24 August 2015.
Far more than a struggle between nations, it pitted tyrant against tyrant and evil ideology against evil ideology as the lives of tens of millions were consumed by the conflict. One in 10 Russians died. One in four Poles died and whole divisions of Italians, Romanians and Hungarians disappeared without a trace. On average, 17,800 people died every single day – and the war on the Russian/German front lasted for 1,400 days.
A sweeping musical score composed by Rick Hyslop (The Passion of the Christ), adds to the drama and captures every nuance of the tragedy of one of the darkest horror stories in the history of warfare.
The Battle of Arnhem was part of the Second World War's largest airborne operation. Allied troops were sent to seize eight bridges in the German-held Dutch territory. The task was tragically overwhelming, and enemy forces soon overcame them. Of the 10,000 Allies dropped from the skies, only 1,500 returned.
In a poignant new documentary Last Words – The Battle For Arnhem Bridge directed by award-winning documentarian, cinematographer and photographer Roger Chapman, we witness the personal testimonies of British War Veterans and Dutch civilians as they remember the battle that formed a crucial part of Operation Market Garden. 70 years on from the event, it comes to DVD for the first time on 7 September 2015.
The Battle of Arnhem may have been a significant military defeat, but it also proved to be an extraordinary victory of human spirit, courage and camaraderie. From chilling accounts of combat through to humorous anecdotes, the film offers an account of the human side of war and explores the acts of extraordinary bravery, self-sacrifice and dogged determination by the soldiers who fought to the bitter end, yet still eventually lost the bridge.