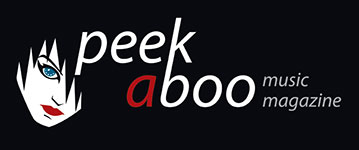 like this news item
---
---
From 11th March in all theatres : CHAPPIE
Director: Neill Blomkamp
Stars: Sharlto Copley, Dev Patel, Hugh Jackman
In the near future, crime is patrolled by an oppressive mechanized police force. But now, the people are fighting back. When one police droid, Chappie, is stolen and given new programming, he becomes the first robot with the ability to think and feel for himself. As powerful, destructive forces start to see Chappie as a danger to mankind and order, they will stop at nothing to maintain the status quo and ensure that Chappie is the last of his kind.
---
Vanaf 11 maart 2015 in de zalen
In de nabije toekomst wordt misdaad op tirannieke wijze bestreden met robotica politie. Een opstand staat op het punt om los te barsten. Wanneer een politierobot wordt gestolen en geherprogrammeerd, wordt hij de eerste robot die kan denken en emoties kan voelen. In de ogen van de autoriteiten is Chappie een gevaar voor de mensheid. Machtige, vernietigende krachten zetten alles op alles om ervoor te zorgen dat deze robot met een geweten de laatste van zijn soort is.
Regie: Neill Blomkamp
Cast:
Sharlto Copley
Dev Patel
Hugh Jackman
Sigourney Weaver