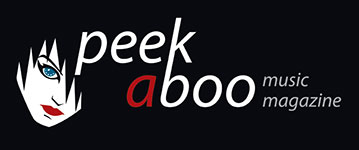 like this news item
---
---
The new LP of Singapore Sling, Psych Fuck, is out on such a perfect day: Friday the 13th of November.
Drowned In Sound has described their legacy as being "at the forefront of the new psychedelic explosion long before its current wave of popularity went stratospheric" and they are cited as an influence by many of the bands operating in the scene today.
"A soundtrack for the future prequels to either Pulp Fiction or Reservoir Dogs" according to Pop Matters.
"A monomaniacal Shoegaze band" as described by Pitchfork after seeing them live.
Perhaps the best depiction comes from Exclaim!: "it's been said that if you play a Beach Boys LP at 45 rpm you'll hear the Ramones. It's also been said that if you play the Ramones through distortion at three-quarters speed you'll hear the Jesus & Mary Chain. Somewhere in these convoluted revolutions and references you'll hear Icelandic sextet Singapore Sling."
Scrolling through the myriads of pages of some of the finest Psych bloggers around planet Earth you will probably find hundreds of l0-fi addicted Psych & Roll emulators, but there is only one original Henrik Björnsson, a man who, in the last fifteen years, never got tired of pushing forward his unique and explosive combination of shambolic Cramps-style rituals, Suicide inspired apocalyptic neon landscapes and devilish cacophonies a la White Light White Heat.
In 2006 they were one of the few privileged contributors to "Silver Monk Time", a tribute to The Monks and a soundtrack to their documentary, among artists such as Jon Spencer, Psychic TV, The Fall, Solex, Mouse On Mars and Alan Vega.
After 2011, nearly four years in silence, in which Henrik mainly worked on his other project, the Dead Skeletons. Now Singapore Sling are back with a twin release. The "Tower Of Foronicity", released in November last year, and this new little gem, "Psych Fuck", which is more of an evil twin, rather than a comrade to the previous album.