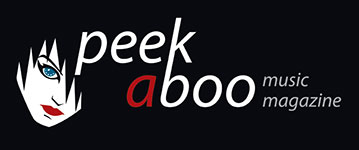 like this news item
---
---
In the late spring of 1982 an electro-pop band from Canada calling themselves Land of Giants released an independent 12" single called Cannibal Dolls / Seven Men. Land of Giants featured the talents of Henryck Jesiak, John Tucker, Anya Varda and Marc Wonnacott. The single went on to receive respectable radio play on college radio (where it reached #1) and on alternative radio stations in Canada and abroad. John Peel even played it on his BBC show!
The Toronto-based label Artoffact Records, who have also reissued vinyl with Canadian luminaries such as Front Line Assembly, Cevin Key, Psyche, Rational Youth, and Of Tanz Victims, will reissue Land of Giants' complete original works on vinyl this October.
In the 1980s, although interest in Land of Giants included the likes of producers Rusty Egan (Visage) and Midge Ure (Ultravox), the band never released any material beyond the original 2-track 12". Several tracks were recorded, however, amongst which a collaboration with Kenny McLean of Platinum Blond is a high-light. These tracks eventually made it onto a compilation CD, self-released by the band in 2008 but have yet to see a vinyl issue.
After its initial success as a dance floor hit, the original single garnered a small but extremely loyal following around the world, and little did the band know they would be considered pioneers of the "Cold Wave / Minimal Electronic" scene more than 30 years later. To the band's surprise, when they self-released their CD in 2008, praise came from the likes of Pitchfork, NOW Magazine, and Trendland.
The vinyl reissue on Artoffact Records is remastered and will also include 8 tracks that have never appeared on vinyl. A white vinyl edition limited to 100 copies will also be available.