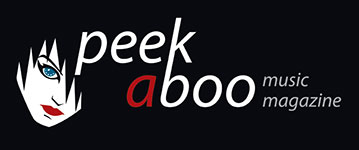 like this news item
---
---
"Ader's project," Luisa explains, "was a video of him crying. Underneath it just says 'I'm too sad to tell you.' And that's all. People have speculated over what he's sad about. That it could be the absolute loneliness of all humans and that you can never completely know another person."
His final project was called 'Searching For The Miraculous' - he built a little sailboat, said goodbye to his wife and sailed across the Atlantic. But he never made it and his boat was found several years later in Ireland, washed up."
The band will also be supporting Stealing Sheep tonight at XOYO, and performing at The Great Escape and Green Man. Full dates are as follows:
Thu May 7 – XOYO, London (w/Stealing Sheep)
Thu May 14 – Banquet Records, Kingston (FREE INSTORE 6pm)
Thu May 14 – New Slang, Kingston (w/Summer Camp)
Fri May 15 – Bush Hall, London (w/ She Keeps Bees)
Sat May 16 - The Great Escape 2015, Brighton UK
Fri May 29 - Wychwood Festival, Cheltenham UK
Sat Jun 6 - Nacht van Kunst & Wetenschap, Groningen NL
Wed Jul 1 - Sommerloft Festival @ //:about blank, Berlin DE
Thu Jul 2 - Sommermolotow @ Molotow Bar, Hamburg DE
Sun Aug 23 - Green Man 2015, Brecon Beacons UK

Previously Lulu And The Lampshades, this London based quartet changed course when they accrued a wealth of guitar pedals, a fascination for mind-expanding noise and, following a mis-billing in Paris, a new name: Landshapes.
Setting the agenda with the melodious math-rock of their debut Rambutan, they steered into lustrous, psychedelic new realms on new album Heyoon, a sound that formed following a fortnight in a cottage in the woods of Cornwall in September 2014.
"Something about all that fresh air, sea, and woods and fire manifested in something much darker and much more menacing than anything we'd written so far. That's when it felt like we'd started the album."
Their thrilling and visceral live performance was captured by recent video 'Stay', also taken from Heyoon. The band have recently completed a packed out 3 week residency at London's Total Refreshment Centre.
Landshapes: climb inside and explore.
Landshapes are: Dan Blackett (drums, vocals), Luisa Gerstein (ukelele, vocals), Heloise Tunstall-Behrens (bass, vocals), Jemma Freeman (guitar, vocals)