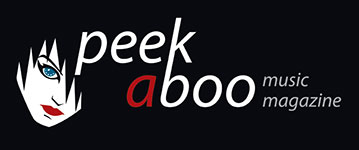 like this news item
---
Prophecy Fest with the likes of Empyrium, Tenhi and Camarata Mediolanense announces time schedule
13th of August 2015, 14:09
---
Prophecy Fest 2015, Saturday September 19, 2015.
In the Balver Höhle, Helle 2, Balve

Running order:
Crone: 12:00 - 12:45
Lifelover: 13:15 - 14:30
Amber Asylum: 15:00 - 16:15
Camerata Medionlanense: 16:45 - 18:00
Darkher: 18:30 - 19:15
Empyrium: 19:45 - 21:00
Tenhi: 21:30 - 23:00
Vemod: 23:30 - 0:45

Unlike other festivals, we will not start with the most "unknown" artist and end with the "headliners".
To us, they are all headliners and were chosen because we expect an amazing performance from them.
Therefore, all artists will have the playing time they need for their performance, and the running order will reflect what we consider the optimum in terms of dramaturgy and suspension.

Tickets:
Ticket price is 58,00 € per ticket + fees.
Ticket includes a hardcover program book with festival sampler CD.
Tickets are limited to 1250.
The exclusive pre-order for people who made a ticket reservation is over now. The remaining tickets are available at our ticket shop: http://tickets.prophecy.de/.

Handicapped people:
There is a special platform for handicapped people. Our helping hands will assist you.

Empyrium - special set with songs from "A Wintersunset...", "Songs Of Moors & Misty Fields" and "The Turn Of The Tides".
Amber Asylum - first European concert since 2011.
Lifelover - 10-year-anniversary show with Lifelover songs from the whole discography.
Camerata Mediolanense (Official) - special show with "L'altro coro", a choir of 30 voices.
Vemod - German premiere with a special set attuned to Balver Höhle.
DARKHER - first concert in Germany.
CRONE - world premiere.
Tenhi - first concert in 8 years.
Wöljager - reading "Münsterländer Sagenwelt"

How to get to Balve:
The city of Balve is situated in the Sauerland, 50km southeast of the Ruhr district.
Balver Höhle
Helle 2
58802 Balve, Germany