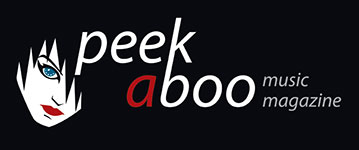 like this news item
---
---
Presenting the third volume in the Polish Cinema Classics series brings together three of the finest Polish films of the 1970s and 80s - Marek Piwowski's The Cruise (Rejs), Krzysztof Zanussi's Camoufalge (Barwy ochronne) and Wojciech Marczewski 's Shivers (Dreszcze). This Special Edition box set contains these celebrated films from fully restored new HD masters.
The Cruise (Rejs, 1970): Regarded as Polish cinema's first 'cult' film, Marek Piwowski's absurdist comedy parodies life in the (then) People's Republic of Poland, reducing a weekend river cruise to a hilarious satire of the entire Communist system. Piwowski's gift of observation, humour and an acute awareness of national pathology have made The Cruise one of Poland's most popular and widely-known films of the 1970s.
Camouflage (Barwy ochronne, 1976): A milestone in Polish cinema, Krzysztof Zanussi's Camouflage probes the moral fabric of the society underlying Poland's regime. Set at an University summer seminar, where personal and professional rivalries and tensions are unflinchingly exposed, Zanussi uncovers layers of corruption, disillusionment, and a confused set of public and moral values, marking Camouflage among Zanussi's finest and most politically subversive works.
Shivers (Dreszcze, 1981): Wojciech Marczewski 's Shivers is a coming-of-age story set in the 1950s at a Stalinist youth camp. 13 year old Tomek is sent to a camp where he falls under the spell of an idealistic but manipulative young woman. His captivation with this woman parallels his growing enchantment with Stalinist ideology, and Marczewski's film daringly explores themes of erotic and political fascinations, and of institutional indoctrination and manipulation.
This 3-DVD Box Set presents all three films from new HD digital transfers with restored picture and sound, and includes newly filmed, exclusive interviews and booklets featuring newly commissioned essays on each film.
Release date: May 2015