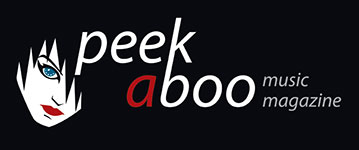 like this news item
---
---
Available on 8th August on both DVD and Blu-ray: SHAUN THE SHEEP
Directors: Mark Burton, Richard Starzak
Writers: Mark Burton (screenplay), Richard Starzak (screenplay)
Stars: Justin Fletcher, John Sparkes, Omid Djalili
Shaun the sheep is tired of doing the same work at the farm everyday. He decides to take a day off. In order to do that, he needs to make sure the farmer doesn't know. When more happens than they can handle, the sheep find their way in the big city. Now they need to get back to the farm.
---
Van Aardman, de makers van Wallace & Gromit en Chicken Run. 's Werelds bekendste schaapje voor het eerst in zijn eigen speelfilm.
SHAUN HET SCHAAP: DE FILM
Na een succesvolle bioscooprelease binnenkort op DVD en Blu-ray
Overal in de winkels vanaf 8 augustus 2015
Een film van Mark BURTON en Richard STARZAK (Wallace & Gromit, Chicken Run)
Shaun het Schaap: De Film
Shaun het Schaap, Aardmans meest populaire personage, maakte zijn opwachting in de Oscarwinnende Wallace & Gromit-film 'A Close Shave' (1995). Zijn optreden was zo succesvol dat een eigen televisieserie volgde, in 2007. Uitgezonden in meer dan 180 landen vergaarde het intelligente en rebelse schaapje al miljoenen fans en een speelfilm kon dan ook niet uitblijven.
Shauns kattenkwaad zorgt er deze keer voor dat de boer per ongeluk in de grote stad terechtkomt. Shaun en Bitzer besluiten dan ook de grote stad te trotseren om hun geliefde boer te redden. Maar dan blijkt dat ook de hele kudde Shaun gevolgd is naar de stad... Een komisch avontuur voor jong en oud!
Met 'Nooit Meer Alleen', de single van Gers Pardoel, als aftitelsong.
SHAUN HET SCHAAP: DE FILM zit stevig verankerd in de succesvolle Aardman claymation traditie: fun en avontuur, met intelligente, hilarische grappen in een verschroeiend snel tempo, originele verhaallijnen, en het soort komedie dat alle leeftijden aanspreekt.-
EXTRA'S
Maak kennis met de crew
Met Shaun achter de schermen
Ontmoet de personages
Making of Shaun het Schaap: De Film
Enkel op de Blu-ray: originele internationale versie
★★★★ "Zo hartveroverend dat heel de wereld voor hem zal vallen." - De Standaard
★★★★ "Een gulle opeenvolging van vindingrijke sketches die een haast onuitwisbare glimlach op je gezicht tekenen." - Metro
★★★★ "Opnieuw een heel geestig avontuur van de Aardmanfabriek voor jong en oud." - Het Belang van Limburg
★★★ "Zal zowel jong als oud tachtig minuten een schaapachtige grijns bezorgen."- Knack Focus
★★★ "Fantastisch … de beste Aardman sinds 'Chicken Run'." - Humo
Technische specificaties DVD:
Verenigd Koninkrijk, 2014 | Duur: 85 min. | Taal: Zonder dialoog | Formaat: 16:9 - kleur | Audio: Dolby Digital 5.1 | Alle leeftijden
Technische specificaties Blu-ray:
Verenigd Koninkrijk, 2014 | Duur: 85 min. | Taal: Zonder dialoog | Formaat: 1080/ 24p - kleur | Audio: Dts-HD Master Audio 5.1 | Alle leeftijden