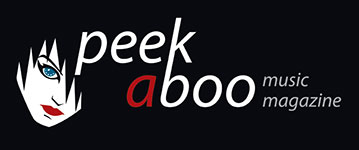 like this news item
---
---
Out in Belgian theatres on 2nd September: CEMETERY OF SPLENDOUR
Director: Apichatpong Weerasethakul
Stars: Banlop Lomnoi, Jenjira Pongpas, Jarinpattra Rueangram
Soldiers with a mysterious sleeping sickness are transferred to a temporary clinic in a former school. The memory-filled space becomes a revelatory world for housewife and volunteer Jenjira, as she watches over Itt, a handsome soldier with no family visitors. Jen befriends young medium Keng who uses her psychic powers to help loved ones communicate with the comatose men. Doctors explore ways, including colored light therapy, to ease the mens' troubled dreams. Jen discovers Itt's cryptic notebook of strange writings and blueprint sketches. There may be a connection between the soldiers' enigmatic syndrome and the mythic ancient site that lies beneath the clinic. Magic, healing, romance and dreams are all part of Jen's tender path to a deeper awareness of herself and the world around her.
---
Release in België op 2 september 2015
Een film van Apichatpong Weerasethakul, winnaar van de Gouden Palm in 2010 voor 'Uncle Boonmee Who Can Recall His Past Lives'
Met Jenjira Pongpas, Banlop Lomnoi en Jarinpattra Rueangram
"Weerasethakul combines a gentle deadpan humour with his usual quietist worldview... There is something sublime in it."**** The Guardian
"Spellbinding... If you are susceptible and trusting enough to let the film gently occupy you, you will have something glorious and quiet to keep for yourself."-The Playlist
Synopsis
Jenjira, een eenzame verpleegster, geeft zich in een dorpje langs de Mekong rivier op als vrijwilliger om te zorgen voor 27 soldaten die lijden aan een onverklaarbare slaapziekte met vreemde hallucinaties. In het bijzonder ontfermt ze zich over Itt, die geen enkel familielid op bezoek krijgt.
Een sneufje magie, heling, romantiek en dromen vormen samen de hoekstenen van Jenjira's pad naar een betere kennis van zowel zichzelf als de wereld rond haar.