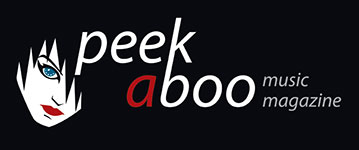 like this news item
---
---
Out in the theatres on 29th July: EVERYTHING WILL BE FINE
Director:Wim Wenders
Writer:Bjørn Olaf Johannessen
Stars:Rachel McAdams, James Franco, Peter Stormare, charlotte Gainsbourg
While driving aimlessly after a quarrel with his girlfriend, a writer accidentally runs over and kills a child. The accident and its aftermath deeply traumatizes him. Over the next 12 years, he struggles to make sense of what happened and continue on with life, but when he looks in the mirror, he sees a murderer.
---
EVERY THING WILL BE FINE

Een film van Wim WENDERS
Met James FRANCO, Rachel MCADAMS en Charlotte GAINSBOURG
Director of Photography is de Belgische cameraman Benoît DEBIE
Release in Belgie op 29 juli 2015
Een film van Wim WENDERS ('The Salt of the Earth', 'Pina 3D', 'Der Himmel über Berlin')
Met James FRANCO ('127 Hours', 'Spiderman'), Rachel MCADAMS ('Midnight in Paris', 'Sherlock Holmes')
en Charlotte GAINSBOURG ('Nymphomaniac, Melancholia')
Director of Photography is de Belgische cameraman Benoit DEBIE ('Irréversible', 'Spring Breakers', 'Calvaire')
Officiële Selectie (buiten competitie)
Internationaal Filmfestival van Berlijn 2015
Synopsis
Tomas, een jonge schrijver, veroorzaakt per ongeluk de dood van een kind. De volgende 12 jaar worstelt hij met het effect van deze tragedie op zijn leven en op de familie van het kind.
Net op het moment dat het lijkt alsof hij alles verwerkt heeft, wordt hij geconfronteerd met anderen die nog niet met hem klaar zijn.