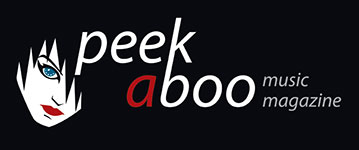 like this news item
---
---
STRAIGHT OUTTA COMPTON is in the theatres on 16th September
In 1987, five young men, using brutally honest rhymes and hardcore beats, put their frustration and anger about life in the most dangerous place in America into the most powerful weapon they had: their music. Taking us back to where it all began, Straight Outta Compton tells the true story of how these cultural rebels-armed only with their lyrics, swagger, bravado and raw talent-stood up to the authorities that meant to keep them down and formed the world's most dangerous group, N.W.A. And as they spoke the truth that no one had before and exposed life in the hood, their voice ignited a social revolution that is still reverberating today.
---
STRAIGHT OUTTA COMPTON vertelt het verhaal van de hip-hop groep N.W.A., gevormd door Dr. Dre, Ice Cube, Easy E, DJ Yella en MC Ren.
In 1987 gebruikten vijf jonge mannen openhartige teksten en hardcore beats om hun frustraties en woede over hun leven in één van de meest gevaarlijke buurten van Amerika te uiten en creëerden hiermee een machtig wapen: hun muziek. Deze culturele rebellen vormden samen de N.W.A. Met hun muziek, attitude en talent vochten ze tegen de autoriteiten die hen onder de duim wilden houden. In hun teksten vertelden ze de waarheid over het leven in de hood en begonnen ze een sociale revolutie die nog steeds invloed heeft op de hedendaagse samenleving.
Met o.a. O'Shea Jackson Jr., Corey Hawkins en Jason Mitchell als Ice Cube, Dr. Dre en Eazy-E. De film is geregisseerd door F. Gary Gray (Friday, Set It Off, The Italian Job). Geproduceerd door de Ice Cube en Dr. Dre, samen met Matt Alvarez en Tomica Woods-Wright. Uitvoerend producenten zijn Gray, David Engel, Bill Straus, Ronald G. Muhammad, Scott Bernstein en Adam Merims.
VANAF 16 SEPTEMBER IN DE BIOSCOOP