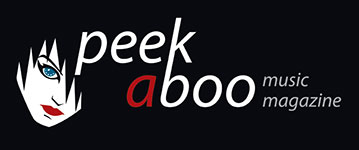 like this news item
---
---
Like most teenage girls, Minnie Goetze (Bel Powley) is longing for love, acceptance and a sense of purpose in the world. Minnie begins a complex love affair with her mother's (Kristen Wiig) boyfriend, "the handsomest man in the world," Monroe Rutherford (Alexander Skarsgård). What follows is a sharp, funny and provocative account of one girl's sexual and artistic awakening, without judgment.
---
THE DIARY OF A TEENAGE GIRL
De eerste Amerikaanse productie van het Vlaamse productiehuis Caviar
een film van Marielle Heller
Met Bel Powley, Alexander Skarsgård (Melancholia, True Blood), Kristen Wiig (Bridesmaids) en Christopher Meloni (Man of Steel, Law & Order)
Release in België op 21 oktober 2015
"Uitstekende regie, frivole animatie ter aanvulling en acteurs als Alexander Skarsgård en Kristen Wiig houden de film recht; een seventies-feel, aanstekelijke soundtrack en gevoel voor humor doen de rest."- De Standaard
"The indie film of the year."- The Hollywood Reporter
"A must-see."- NME
Berlinale 2015
Grand Prix voor Beste Langspeelfilm (Generation 14plus)
Sundance 2015
Cinematography Award
Edinburgh International Film Festival 2015
Best International Feature Film Award
Synopsis
Gebaseerd op de populaire graphic novel van Phoebe Gloeckner. THE DIARY OF A TEENAGE GIRL is het coming-of-ageverhaal van Minnie Goetze, een vroegrijp en artistiek tienermeisje dat een relatie begint met de vriend van haar moeder.
San Francisco tijdens de swingende jaren '70. De parken zitten vol met hippies en drugs is overal te verkrijgen. De vijftienjarige Minnie verkent haar onzekerheden en beproevingen door middel van expressieve tekeningen en vertrouwt haar gedachten toe aan een taperecorder. Op een avond alleen met de vriend van haar moeder, wordt ze voor het eerst geconfronteerd met haar ontluikende seksualiteit. Ze verliest alle controle en is even gelukkig als verward. Is het enkel lust of echte liefde?
Het speelfilmdebuut van Marielle Heller biedt een subtiele en eerlijke kijk op de psyche van een slimme jonge vrouw. Vol humor en intelligentie, vangt de film de angst, de passie en het wonder van adolescentie.