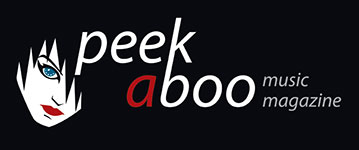 like this news item
---
---
Spark! has been the leading EBM combo coming out from Sweden over the last years. Their unique blend of hard hitting beats blended with more poporiented melodies had been nothing but a winning formula.
A few years ago musical mastermind Mattias Ziessow and longtime vocalist Stefan Brorsson parted ways after releasing the acclaimed album "Hela Din Värld". Many bands most probably would have called it quits in a situation like this. Instead Mattias gathered the whole EBM scene to sing on the album "Spektrum" which was released earlier this year. However the quest for a more permanent singer was still an ongoing task.
And on this years edition of Famillientreffen Festival in Germany a new permanent replacement for Stefan was finally presented. Christer Hermodsson.
Christer that has a past in acts like S.P.O.C.K. and as producer for And One and more, still active in his own project Biomekkanik perfectly fitted the music from Mattias and a new sort of SPARK! 2.0 was borned!.
"Stå Emot!" is the first single this duo present together. They are currently working on a new album schedule for 2016.