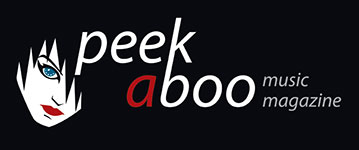 like this news item
---
---
HEATSTROKE ON DVD, BLU-RAY AND VIDEO ON DEMAND

Release date: 24th March 2015 on A-Film

Director:Evelyn Purcell
Stars:Stephen Dorff, Warrick Grier, Calvin Hayward
On a family trip in the African desert, a research scientist unintentionally travels off course and is brutally murdered by an arms dealer. His girlfriend is put to the ultimate survival test as she attempts to evade the killers and protect his teenage daughter.
---
HEATSTROKE OP DVD, BLU-RAY EN VIDEO ON DEMAND

Releasedatum 24 maart 2015

Heatstroke is een zenuwslopende survival-thriller waarbij je anderhalf uur lang op het puntje van je stoel zit!
Maisie Williams (Arya Stark in Game of Thrones) speelt Jo, een tienermeisje met drugsproblemen. Door haar vader Paul wordt Jo meegenomen naar de Afrikaanse savanne waar hij wilde dieren gaat bestuderen. Ook Pauls nieuwe vriendin Tally gaat mee, tot groot ongenoegen van Jo, die haar nieuwe stiefmoeder niet kan uitstaan. Wat een familiereis had moeten worden verandert in een nachtmerrie wanneer het drietal het pad kruist van een bende stropers. Opgejaagd door deze meedogenloze criminelen moeten Jo en Tally hun weg terug zien te vinden door een vijandig landschap waarin het gevaar nooit ver weg is…
Bekende cast: Maisie Williams (Game of Thrones), Stephen Dorff
(Public Enemies, Immortals, Zaytoun), Peter Stormare (Armageddon, Fargo, 22 Jump Street en Prison Break)
Regie: Evelyn Purcell
Met o.a.: Stephen Dorff, Maisie Williams, Peter Stormare, Svetlana Metkina
Genre: Thriller
Taal: Engels
Ondertiteling: Nederlands
Minuten: 92