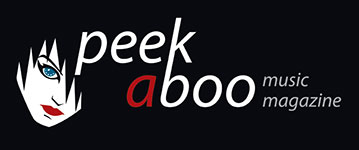 like this news item
---
---
Each cover looks like they've been airbrushed by a magic wand. The seams, the tattoo patterns, and the little cracks making their down the skull-like forehead tell so much without a single word accompanying them. Imperfections never looked so perfect.
As fans count down the days until the long-awaited seventh episode of the Star Wars saga, they'll have something else to look forward to as the first six will be released as commemorative Blu-ray steelbooks for a limited time on November 10, with pre-orders beginning on August 7. Each film comes with beautiful new character packaging that include Darth Maul for The Phantom Menace, Yoda for Attack of the Clones, General Grievous for Revenge of the Sith, Darth Vader for A New Hope, an Imperial stormtrooper for The Empire Strikes Back, and Emperor Palpatine for Return of the Jedi. Star Wars: The Complete Saga will also be released in newly-repackaged artwork on October 13.
In addition to the collectible steelbook packaging, each Blu-ray disc features existing audio commentary with George Lucas and the film crew as well as audio commentary from archival interviews with the cast and crew.
The Complete Saga includes all six feature films on Blu-ray, along with three additional discs containing more than 40 hours of previously-released extensive special features.
---
Een passende ode aan de iconische & legendarische Star Wars films; nieuwe gelimiteerde Blu-ray Steelbook verpakkingen
Elke film is vanaf 11 november verkrijgbaar in een exclusieve Steelbook verpakking, voorzien van zijn eigen unieke personage, verzamel ze allemaal.
Beschikbaar vanaf 14 oktober is de vernieuwde uitvoering van STAR WARS: The Complete Saga op Blu-ray.
Terwijl het universum zich opmaakt voor de volgende Star Wars generatie, kan de wereld nu de zes epische films met onvergetelijke momenten (her)beleven met de unieke Blu-ray Steelbook-uitgaven. Deze fantastische uitvoering van deze zes films is zeer beperkt beschikbaar en zijn vanaf vrijdag 7 augustus al te bestellen bij Bol.com (www.bol.com/starwars). Duik daarnaast nog dieper in het universum met The Complete Saga van STAR WARS, die in een vernieuwde verpakking wordt uitgebracht op 14 oktober. Dit hebben The Walt Disney Studios, Lucasfilm Ltd. en Twentieth Century Fox Home Entertainment vandaag bekend gemaakt.
Iedere film van The Saga collectie heeft een nieuw en uniek personage op de verpakking staan. Kies je favoriet of verzamel ze allemaal, maar wacht niet te lang ze zijn namelijk maar zeer beperkt verkrijgbaar. Zorg dat je deze exclusieve producten niet mist. De beschikbare iconische personages zijn The Phantom Menace – Darth Maul; Attack of the Clones – Yoda; Revenge of the Sith – General Grievous; A New Hope – Darth Vader; The Empire Strikes Back – Imperial Stormtrooper en Return of the Jedi – Emperor Palpatine.
Naast de kunstzinnige en exclusieve verpakking bevat elk Blu-ray product uit de Steelbook-collectie audiocommentaar van George Lucas en de crew evenals interviews met de cast en de crew.
The Complete Saga bestaat uit alle zes films op Blu-ray en maar liefst drie extra Blu-ray discs met meer dan 40 uur aan, eerder uitgebracht, uitgebreid bonusmateriaal.