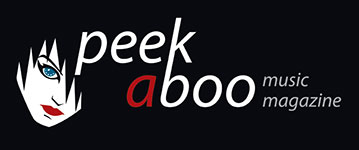 like this news item
---
---
As fans prepare for the November 6th release of SPECTRE, Metro-Goldwyn-Mayer Studios (MGM) and Twentieth Century Fox Home Entertainment will release an all-new line-up of special edition Blu-rays, DVDs and box-sets on September 15th.
Two never-before-seen featurettes are included with interviews from Bond writers Neal Purvis and Robert Wade. "The Shadow of SPECTRE" will recount the fictional history of the global criminal syndicate and terrorist organization, "The Story So Far" will provide an overview of Daniel Craig's first three Bond movies.
Six films featuring the SPECTRE organization (FROM RUSSIA WITH LOVE, THUNDERBALL, YOU ONLY LIVE TWICE, ON HER MAJESTY'S SECRET SERVICE, DIAMONDS ARE FOREVER, FOR YOUR EYES ONLY) and the three recent Daniel Craig titles (CASINO ROYALE, QUANTUM OF SOLACE, SKYFALL) will each get a limited edition Blu-ray Steelbook release, their cover designs inspired by each film's opening title sequence.
Or Bond fans can choose from Actor Packs on Blu-ray and DVD, with newly-designed packaging.
Finally, The Ultimate James Bond Collection will feature all 23 Bond films to date, together in a Blu-ray box-set. The package includes a 24th space for SPECTRE and, for the first time, digital copies of the collection will be included, (UK & US only).
Also included in The Ultimate James Bond Collection is a new bonus disc with the full 90-minute documentary "Everything or Nothing," further bonus materials, and a pocket-sized book featuring the best posters from DR. NO to SPECTRE.
---
Nieuwe Blu-ray en DVD-producten van James Bond beschikbaar in september, de grootste Film Franchise allertijden!
Voorzien van nieuw bonusmateriaal in het teken van het 24ste James Bond avontuur, SPECTRE
Metro-Goldwyn-Mayer Studios (MGM) en Twentieth Century Fox Home Entertainment brengen op woensdag 16 september al een nieuwe James Bond Collection Box op Blu-ray & DVD uit, nog voor de wereldwijde release van het 24ste James Bond avontuur SPECTRE, op 6 november. Daarnaast verschijnt ook de Daniel Craig 'Actor' Pack op Blu-ray en DVD, welke bestaat uit de laatste drie James Bond films waarin deze acteur de rol van 007 vervulde.
Er is nieuw bonusmateriaal op basis van interviews met de James Bond schrijvers Neil Purvis en Robert Wade beschikbaar gemaakt voor de nieuwe James Bond product configuraties in september. "The Shadow of SPECTRE" gaat over de geschiedenis van SPECTRE, de fictieve wereldwijde terreurgroep. "The Story so Far" blikt terug en herbeleeft momenten uit de drie James Bond films met Daniel Craig in de hoofdrol.
Vanaf nu te bestellen
De nieuwste James Bond producten kunnen vanaf 16/07 al exclusief worden gereserveerd via Bol.com.
James Bond Collection Boxen
De James Bond Collection Boxen (Blu-ray & DVD) bestaan uit alle drieëntwintig James Bond films, waarbij er tevens al een plaats voor de 24ste James Bond film SPECTRE is gereserveerd. In deze collectie zitten natuurlijk ook de zes films waarin de SPECTRE organisatie al een rol speelt (From Russia With Love, Thunderball, You Only Live Twice, On Her Majesty's Secret Service, Diamonds Are Forever, For Your Eyes Only), als wel de drie recente films met Daniel Craig (Casino Royale, Quantum of Solace, Skyfall). De nieuwe verpakking is mede geïnspireerd op de iconische openingen van de verschillende James Bond films.
Tevens zit er exclusief in de Blu-ray versie van de nieuwe James Bond Collection Box een extra disc met nog niet eerder vertoond bonusmateriaal als wel een uniek pocket-size 'James Bond 50 Years of Movie' posterboek, waarin de beste posters van Dr. No tot aan SPECTRE zijn weergegeven.
Daniel Craig Box-sets
Samen met de James Bond Collection Boxen zal de zogenaamde Daniel Craig 'Actor' Pack' in september verschijnen op Blu-ray & DVD. Deze verpakking staat in het teken van de iconische acteur Daniel Craig, die de rol van 007 in de laatste drie films elan gaf.