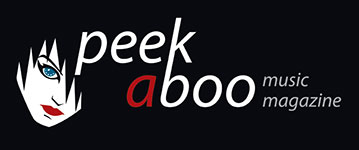 like this news item
---
---
Tom Hanks will reprise the role of Robert Langdon, the Harvard symbologist and main character of Dan Brown's series of bestselling books. The Inferno film will be directed by Ron Howard, the director of 2006's The Da Vinci Code and its sequel, Angels and Demons (2009). It is expected that the film will be released in December 2015, according to film industry website Deadline.
The decision to adapt Inferno for film follows a dispute over the third installment of Brown's series, The Lost Symbol. In 2012 it was announced that Danny Strong, an Emmy-winning writer who also played Jonathan Levinson in television series Buffy the Vampire Slayer, would adapt the novel for a screenplay. However, Howard refused to direct the film and little has been heard about the project since.
Inferno sold nearly a quarter of a million copies in its first week of release, although this is half the 550,000 copies The Lost Symbol sold on publication in 2009. However, the film franchise has traditionally performed well for Sony, who own the film rights: the first film grossed more than £500 million worldwide, with Angels and Demons raking in £320 million at the global box office.
---
Robert Langdon, het personage ontwikkeld door Dan Brown, komt tot leven in INFERNO en zal vertolkt worden door Tom Hanks.

INFERNO volgt de avonturen van Harvard professor symboliek, Robert Langdon. Wanneer Langdon met geheugenverlies wakker wordt in een Italiaans hospitaal, probeert hij samen met dokter Sienna Brooks zijn geheugen terug te krijgen en zo te voorkomen dat een gek, geinspireerd door Dante's Inferno, een wereldwijde plaag de wereld instuurt.

Naast Tom Hanks bestaat de internationale cast uit de Fransman Omar Sy (Les Intouchables, X-Men: Days of Future Past, Jurassic World), Indiër Irrfan Khan (Slumdog Millionaire, Life of Pi, The Lunchbox) en de Deense Sidse Babett Knudsen (Borgen). De Engelse Felicity Jones (genomineerd voor een Oscar voor Theory of Everything) vertolkt de rol van Dr Sienna Brooks.

De film wordt geregisseerd door Ron Howard, geproduceerd door de regisseur samen met Brian Grazer, en geschreven door David Koepp naar een boek van Dan Brown.

De film Angels & Demons (2009) en Da Vinci Code (2006), die eveneens werden gebaseerd op een boek van Dan Brown, brachten wereldwijd meer dan 1,2 miljard dollar op.

De draaiperiode van INFERNO vangt aan eind april en de release in België is voorzien op 12 oktober 2016.