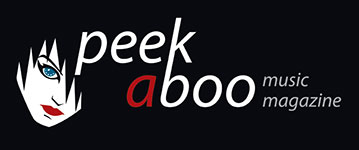 like this news item
---
---
Two Gallants share the new video for the track "Incidental" from the band's fifth studio album We Are Undone, out now on ATO Records. The video was directed by Alexander Safdie and Kangmin Kim. Noisey says "their video for the scuzz-pop single 'Incidental' finds the SF duo on typically fiery form." Watch it below...
Two Gallants' Adam Stephens (guitar, harmonica, keyboard and vocals) and Tyson Vogel (drums, guitar and vocals) spent one month recording We Are Undone with Karl Derfler (Tom Waits) at Panoramic House in Northern California. The title track is available as a free instant download with LP/CD album pre-orders at twogallants.com and iTunes. The new LP is their second full-length release on the label following 2012's The Bloom and The Blight.
Stephens and Vogel started making music together at the age of 12 and began performing around San Francisco as Two Gallants in 2002, when they were both 21. Alive Records released the duo's debut album, The Throes, in 2004 which Pitchfork said "taps into a rusty vein swollen with grief, heartache and violent desperation." Both Two Gallants' 2006 album What the Toll Tells and 2007 EP The Scenery of Farewell were released on Saddle Creek. The band made their first TV appearance on "Jimmy Kimmel Live" in 2008 and have played festivals around the world including Bonnaroo, Outside Lands, Latitude, Paleo, Roskilde and Perth Festival, among others.