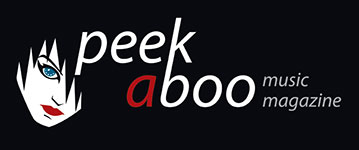 like this news item
---
---
Out on 3rd June :BOARDWALK EMPIRE: THE COMPLETE SERIES
Creator: Terence Winter
Stars: Steve Buscemi, Stephen Graham, Vincent Piazza
Set in the Prohibition era of the 1920s Boardwalk Empire is the story of Enoch "Nucky" Thompson, the treasurer of Atlantic County, Atlantic City, New Jersey. Due to his relationships with mobsters as well as political contacts, the Federal Government start to take an interest in him. His lavish lifestyle seems at odds with his position, and as well as his connections, there is prolific bootlegging in the area.
---
De complete DVD - reeks van het meeslepende misdaadepos Boardwalk Empire ligt vanaf 3 juni in de winkelrekken. Stap mee in het leven van Nucky Thompson (glansrol van Golden Globe - winnaar Steve Buscemi) en geniet 56 afleveringen lang van de onophoudelijke machtsstrijd in en rond Atlantic City! Bovendien bevat deze box een exclusieve bonusdisc met meer dan 4 uur bonusmateriaal, waarin we een kijkje nemen achter de schermen van een van de beste misdaadreeksen aller tijden!
BOARDWALK EMPIRE: THE COMPLETE SERIES - 3 JUNI - DVD
Met twee Golden Globes, 18 Emmy® Awards en tal van andere prijzen voor de topcast was HBO's Boardwalk Empire 5 seizoenen lang een van de absolute hoogtepunten op het televisiescherm. De serie, van de hand van Emmy® - winnaar Terence Winter en Oscar® - winnaar Martin Scorsese, vertelt het verhaal van Enoch 'Nucky' Thompson, een man die tijdens de Drooglegging een machtsspelletje uitvecht met rivalen zoals Arnold Rothstein, Lucky Luciano en Al Capone. De reeks volgt de opgang en hoogdagen van Nucky, briljant vertolkt door rasacteur Steve Buscemi, maar gunt ons evenzeer een blik op de duistere, harde en schimmige onderwereld van de Verenigde Staten in de jaren '20. Een reeks die je niet mag missen.