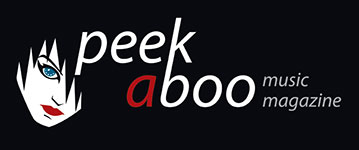 like this news item
---
---
On 17th June Warner will release the third (and last season) from The Newsroom plus a box that contains all seasons.
A news team attempts to create a news show that reports the news in an ethical and reasonable way. They take real, newsworthy events from our world as they're happening (such as bin Laden's assassination, NSA spying, etc) and report on them as if they were an actual news station that followed rational and moral guidelines, in a biting criticism of our popular press and a clever blurring of art and reality.
In the wake of the Genoa debacle, the team decides to use caution in reporting a major breaking story. Neal is contacted by an anonymous source in possession of stolen government documents; Sloan looks to solve a takeover puzzle.

BONUSMATERIAL
Deleted Scenes
Inside The Episodes
Commentaries
---
Vooraleer Will McAvoy, vertolkt door een sublieme Jeff Daniels, z'n blazer definitief aan de haak kan hangen worden hij en zijn team nog geconfronteerd met heel wat ingrijpende gebeurtenissen in dit derde en allerlaatste seizoen van The Newsroom. Hun zender wordt bedreigd door een overname, een lek veroorzaakt heel wat stress en het nieuwsteam wordt op snelheid gepakt door tweets en posts op Instagram.
Begeef je voor een laatste keer op de redactie van ACN en haal seizoen 3 van The Newsroom vanaf 17 juni in huis op DVD. Ook de volledige reeks is vanaf dan te koop op DVD, in een unieke verzamelbox!
SYNOPSIS
Het laatste seizoen van The Newsroom, dat zich vijf maanden na het einde van seizoen 2 afspeelt, omvat meerdere waargebeurde nieuwsverhalen waar twee grote fictieve verhaallijnen doorheen lopen. Dit seizoen draait om de mogelijke overname van ACN, het gevecht om het leiderschap en de gevolgen van de gelekte geheime documenten die Neal van een mysterieuze bron bij de overheid kreeg.
In een storm van dagvaardingen en geruchten over de vijandige overname moet het team van The Newsroom alle zeilen bijzetten om het nieuws zo goed mogelijk te brengen, in een competitieve digitale wereld waar ouderwetse journalistieke integriteit het steeds vaker aflegt tegen tweets en Instagrams.
BONUSMATERIALEN
Deleted Scenes
Inside The Episodes
Commentaries