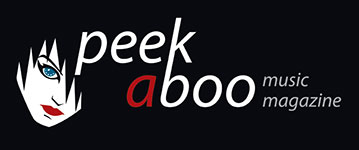 like this news item
---
---
The 15th World Soundtrack Awards is the closing event of Film Fest Gent on 24 October 2015. The WSAwards aims at supporting film music, sound design, composers and their worldwide promotion. In fifteen years time, the WSAcademy has grown into a group of 370 international professionals nominating through several rounds of voting.
Artistic Director Patrick Duynslaegher: "If you are looking for the next generation of great composers, you just have to look at the World Soundtrack Discovery Awards, where composers as Michael Giacchino, Gustavo Santaolalla, Craig Armstrong and Abel Korzeniowski were acknowledged early on in their career by the WSAwards Advisory Board."
NOMINATIONS DISCOVERY OF THE YEAR
The Discovery of the Year Award is aimed at encouraging emerging talent, who have scored not more than six feature films with theatrical releases in total. Besides receiving the award, the winner will perform at the 16th WSAwards in 2016. The nominees for Discovery of 2015 are:
- Alex Ebert for 'A Most Violent Year'
- Dominic Lewis for 'Spooks: The Greater Good'
- Antonio Sanchez for 'Birdman'
- Ben Salisbury & Geoff Barrow for 'Ex Machina'
- Zhiyi Wang for 'But Always' & 'Highway of Love'
SABAM AWARD FOR BEST YOUNG COMPOSER
Each year young film music talent is given the chance to receive the SABAM Award For Best Young Composer. The candidates were instructed to compose music for a scene of 'The Third Man' (1949) by Carol Reed, in the context of FFGent's British focus this year. The winner receives the SABAM Award (with a value of €2.500) and follows in the footsteps of composer Cyril Molesti, winner of 2014. The professional jury consists of Patrick Duynslaegher (Artistic Director FFGent), Dirk Brossé (composer, conductor and Music Director FFGent), composer Michel Herr, Stefan Rycken (manager ACE Image Factory), Hans Helewaut (Managing director SABAM) and director Adil El Arbi. They chose 3 finalists:
- Maxime Hervé (Canada)
- Peer Kleinschmidt (Germany)
- Roman Falkenstein (Latvia)
PUBLIC CHOICE AWARD
At the 15th edition of the World Soundtrack Awards, the winner of the Public Choice Award for the Best Score will be announced. These are the 5 scores of the past year that were most voted for by the public.
- 'A Little Chaos' by Peter Gregson
- 'Ex Machina' by Ben Salisbury & Geoff Barrow
- 'Far From Men' by Warren Ellis & Nick Cave
- 'The Maze Runner' by John Paesano
- 'Timbuktu' by Amine Bouhafa
15TH WORLD SOUNDTRACK AWARDS
The World Soundtrack Awards will celebrate its 15th anniversary with Alan Silvestri ('Back to the Future', 'Who Framed Roger Rabbit' and 'Forrest Gump'), Lifetime Achievement Award Winner Patrick Doyle and Discovery 2014 Daniel Pemberton. Film Fest Gent will also release an album with the best scores of Silvestri, recorded at Flagey Studios in Brussels by Galaxy Studios. Conducted by Dirk Brossé and performed by Brussels Philharmonic & Flemish Radio Choir. The record will be released by Silva Screen Record Limited.
The 15th World Soundtrack Awards & Concert will take place on 24 October 2015 at Kuipke in Ghent. Watch the teaser HERE. All info & tickets can be found on worldsoundtrackawards.com. Listen to the WSAwards playlist and much more on the Spotify account of Film Fest Gent. #ffgent #WSAwards