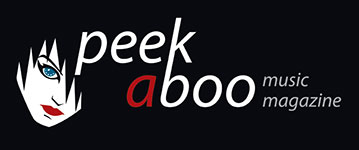 like this news item
---
---
"There is no Berlin Wall to defiantly dance on anymore."
"We live in dark, confusing times and COVENANT wrote an album about how that makes us feel. In a world that has stopped making sense, we need to learn how to see in the dark, and 'The Blinding Dark' is a triumphant embrace of the strengths and resilience of the sould. It's the dystopian, unforgiving music of the reflective shadows we all carry within us, but often lack the courage to take a good look at. It's implosive instead of explosive, fueled by cold fury rather than a roaring fire, as beautiful as a collapsed star." (Joakim Montelius)
'The Blinding Dark', COVENANTs 9th studio album to be released November 4th, 2016, is exciting not only because of its compelling title, but also since it shows a remarkable development in style, something that COVENANT decidedly wanted to do with this record – and not least thanks to the subject matter they address. The Swedish/German outfit has perhaps just delivered their artistically most ambitious album yet.
The advance single "Sound Mirrors" already insinuated that COVENANT are delving more deeply into their subject matter than on previous albums: Said sound mirrors were anti-aircraft installations made of concrete along the British coast between WWI and the mid-1930s, serving as a parable on the panic and denial of the tide of refugees that is manifest in Europe, including COVENANTs home country Sweden: However, the prophetic lines on the advance single were only the introducing chapter of this album, which is wholly dedicated to confronting the dark side of the individual self.
Watch the video "Making Of Sound Mirrors" here!
It's also a new chapter for COVENANT. The trio that became a quintet (featuring Andreas Catjar, Daniel Jonasson, Joakim Montelius, Daniel Myer and Eskil Simonsson) hasn't sounded this dark, moody and on target since their legendary 2nd album 'Sequencer' twenty-two years ago. Yet there is nothing nostalgic about 'The Blinding Dark'. It steers like a probing Nautilus through black waters, straight towards the future, never looking back.
"The Blinding Dark" will be available in four editions. Standard CD, 3LP (incl. download code for album and exclusive song material, printed inner sleeve, 180g PVC protection sleeve, limited to 500 copies), Artbook 2CD (hardcover, 48pages, incl. 6 bonus tracks, limited to 1.500 copies) and Complete Box Edition (incl. Artbook 2cd, 3LP, photo prints and signed certificate, limited to 500 copies).