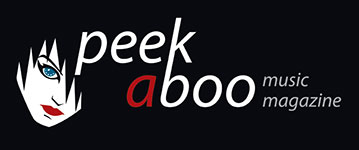 like this news item
---
---
Covenant is back with a new single: Sound Mirrors and that's a first taste of the forthcoming album The Blinding Dark. According to the Swedish electro pioneers, this song refers to classics like Stalker or Last Dance.
It is the first time in Covenant's career that the Swedes talk about politics. That is impossible in the times we live. The so-called Sound Mirrors were acoustic mirrors that were used on the English coast between 1916 and 1930. The acoustic signals were an alarm when foreign ships approached the British mainland, and that of course refers to the current refugee crisis.
---
Covenant is terug met een nieuwe single: Sound Mirrors en dat is meteen een voorproefje van hun binnenkort te verschijnen album The Blinding Dark. Volgens de Zweedse elektropioniers grijpt deze single terug naar klassiekers als Stalker of Last Dance.
Het is de eerste keer in hun carrière dat Covenant politiek in de mond neemt. Dat kan ook moeilijk in de tijd waarin we leven. De zogenaamde Sound Mirrors waren akoestische spiegels die op de Engelse kust tussen 1916 en 1930 werden gebruikt. De akoestische signalen waren een alarm voor schepen die het Engelse vasteland naderden, en daarmee verwijst Covenant natuurlijk naar de huidige vluchtelingencrisis.