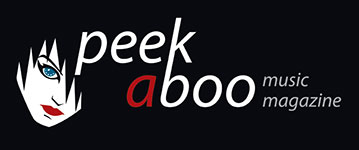 like this news item
---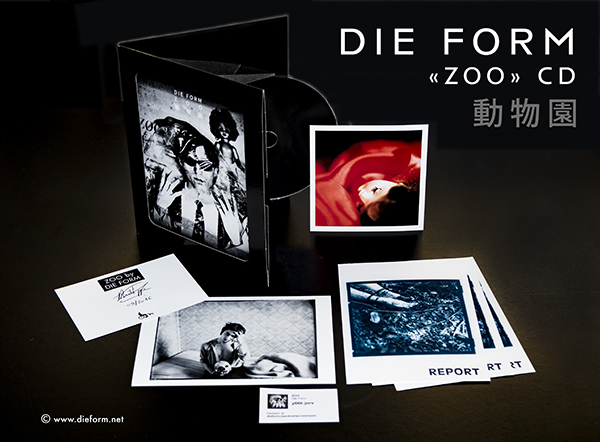 DIE FORM 'ZOO' album Ultra-limited CD edition in DVD size origami style packaging
04th of November 2016, 16:03
---
DIE FORM self-released "ZOO" as an Ultra-limited CD edition in DVD size origami style packaging including original signed prints and free digital download!
"In 1982 Die Form released their debut vinyl album, "Die Puppe" in a limited edition of 1,000 copies. "Zoo" is a compilation of 10 tracks recorded during the "Die Puppe" sessions from 1980-82. These were the first esoteric electronic experiments, often improvised. Underlying themes of eroticism, death, and other 'taboo' subjects become apparent in both the music and the album artwork, which Philippe also produced.
The album was recorded with entirely analog equipment, including a Roland MC4 Micro-Composer, TR-808 Rhythm Composer, ARP 2600, and Kawai 60F recorded to a Revox B77 reel to reel tape machine. Songs range from hypnotic, minimalistic proto-IDM to daring experimental sound manipulation. 4 of these songs were featured as a bonus 7" to accompany the 1989 vinyl reissue of "Die Puppe" but remixed for the project. The remaining 6 songs were also remixed and released on CD in 2001.
For this reissue we asked the band to transfer the analog Revox tapes to release never before heard original versions of all 10 tracks." (Dark Entries Records / USA)
Zoo Tracklist :
01. Message Through Hertz
02. Sex By Force
03. Ouverture
04. Ton Retrait Des Eaux
05. Hand In Hand
06. Leders Klub
07. Invisible Man
08. Zoophilic Lolita
09. Stranger
10. After The Last Gaze