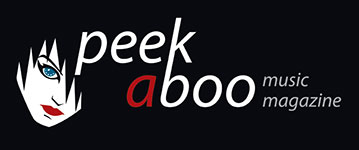 like this news item
---
---
Silken Tofu has always had a firm belief in eclecticism, crossing borders and finding new paths, and this new release is the perfect example of that stubborn attitude.
KRISHNA is the ongoing collaboration between experimental techno producer Drvg Cvltvre and free jazz/metal outfit Dead Neanderthals. An invitation by the Dutch Valkhof Festival for a residency at Nijmegen's Extrapool art space in July 2015 led to their debut album 'Ascend To Nothing'.
The result is a monolithic techno improv stomp that will both pummel and hypnotize you. Clocking in at just under 36 minutes, 'Ascend to Nothing' is a relentless attack on the senses, a mind-expanding trip through sound and rhythm.
Dutch sax & drum duo Dead Neanderthals are known for their New Wave Of Dutch Heavy Jazz: an outrageous combination of jazz and metal, interlaced with noise, drone and minimal music. FUCK conventions and FUCK expectations.
Vincent Koreman a.k.a. Drvg Cvltvre has been working on his 'doomed out psychic house' for years now. His rich background in the DIY scene of punk, metal and experimental music shines through as he is influenced by Suicide, Sun Ra and Terrence Dixon.
So, when two acts with such an outspoken disregard for rules and borders join forces you know the result will be intense and not for the faint-hearted. 'Ascend to Nothing' picks you up and throws you into the vortex of the ever-growing cosmos. Let's get lost in the void forever.
CD digipack released on July 22nd. Pre-order at silkentofu.bigcartel.com
Digital release through silkentofu.bandcamp.com