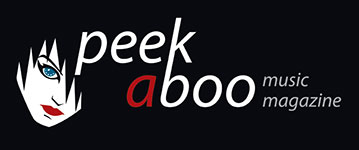 like this news item
---
---
Portland, Oregon-based Dead When I Found Her, the solo outlet of music producer Michael Arthur Holloway, will release the project's fourth album, Eyes on Backwards this Fall on Artoffact Records.
The album follow's 2015's incredible All the Way Down, which found its way on end of year lists, including album of the year on A Model of Control, and garnered Dead When I Found Her slots on every major English-language industrial music festival in 2016. The project has appeared in Canada at Terminus Festival, the UK at Infest, and this month will make its first appearance at Chicago's now sold out Cold Waves Festival.
Eyes on Backwards is a step away from the brooding, dense material of Dead When I Found Her's last album; here, Holloway is more direct, intense, and increasingly angry, eschewing the philosophical modes fans are used to. The album is also the first to appear on vinyl, including a beautifully designed splatter edition available on the band's Bandcamp.
To coincide with the release of Eyes on Backwards, Dead When I Found Her will also reissue the project's first album, the hopelessly out of print Harm's Way. The reissue will arrive as a digipak CD on November 4th with two previously unreleased bonus tracks.