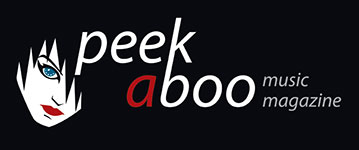 like this news item
---
---
On 14th July 2015, Arthur Cave, the son of Nick Cave died when falling from a cliff. This summer, the Australian musician announced his first studio album since this drama. It is a tribute to his son with an accompanying film.
The successor of Push Away The Sky is in stores on 9th September and is named Skeleton Tree.
The songs of the sixteenth album are also featured in the movie One More Time With Feeling which was directed by Andrew Dominik who previously made Chopper, The Assassination of Jesse James by the Coward Robert Ford and Killing Them Softly.
A day before the release (Thursday, 8th September) the film is screened worldwide in six hundred and fifty cinemas.
---
In juli 2014 kwam, Arthur Cave, de zoon van Nick Cave om het leven bij een val van een rots. Deze zomer kondigde de Australische muzikant zijn eerste studio-album sinds dit drama aan. Het werd een eerbetoon aan zijn zoon met een bijbehorende bioscoopfilm.
De opvolger van het in 2013 verschenen Push Away The Sky ligt op 9 september in de winkels en kreeg de titel Skeleton Tree.
De songs van het zestiende album hoor je tevens in de film One More Time With Feeling die werd geregisseerd door Andrew Dominik die eerder Chopper, The Assassination of Jesse James by the Coward Robert Ford en Killing Them Softly maakte.
Een dag voor de release (donderdag 8 september dus) wordt de film wereldwijd in zeshonderdvijftig bioscopen vertoond.