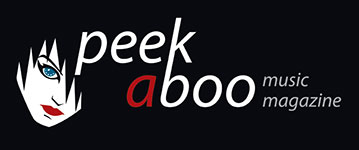 like this news item
---
---
Today, artists have to realize their projects more and more by themselves, or rely on the fans.
This also applies for Pieter Nooten who used to be one of the key figures of Clan Of Xymox. For decades Peter makes music as a solo artist, but because it's a bit more experimental, it is harder to find the (deserved) attention.
La Compania Parpadeo is the newest dance project by Pieter Nooten and Miryam La Lucha. A project that costs lots of money. Click below to see how you can help Peter and Myriam.
---
Tegenwoordig moeten artiesten meer en meer zelf werken om hun projecten waar te maken, of gewoon beroep doen op de fans.
Dat geldt ook voor Pieter Nooten die vroeger één van de sleutelfiguren van Clan Of Xymox was. Pieter maakt al jaren muziek, maar door de experimentele inslag ervan is dat net iets moeilijker aan de man te brengen.
La Compañia Parpadeo is het nieuwste dansproject van Pieter Nooten en Miryam La Lucha. Een project dat handenvol geld kost, klik onderaan om te zien hoe je Pieter en Myriam kan helpen.
www.indiegogo.com/projects/support-la-compania-parpadeo-music--2#