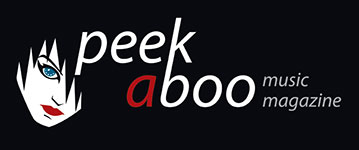 like this news item
---
---
Nitzer Ebb shortly released a 2CD edition of their latest work Industrial Complex via Emmo.biz Records.
The band around frontman Douglas McCarthy has already published it on Vinyl in February this year.
The DCD contains the album and the remix CD with mixes by Apoptygma Berzerk, MRDTC, NZ, Vince Clark, Angst Pop, K-Bereit and Feindflug. The edition is limited to 222 copies.
For fans there's also a box edition available with nice treats such as a flag, a pin, a button, a sticker and an energy drink. All this comes in a cardboard box limited to 77 copies.
Track list
CD 1:
1 Promises
2 Once You Say Featuring [Uncredited] – Martin L. Gore
3 Never Known
4 Going Away
5 Hit You Back
6 Payroll
7 Down On Your Knees
8 I Don't Know You
9 My Door Is Open
10 I Am Undone
11 Kiss Kiss Bang Bang
12 Traveling
CD 2:
1 I Am Undone (Alan Wilder Remix) Remix – Alan Wilder
2 Once You Say Remix by Apoptygma Berzerk
3 Once You Say MRDTC Version
4 Once You Say PUREMIX by NZ
5 Once You Say RAWMIX by NZ
6 Once You Say Neotek Remix
7 Once You Say Angst Pop feat. Technomancer Remix
8 Once You Say K-Bereit Remix
9 Once You Say Vince Clark Remix
10 Once You Say Remix by Feindflug