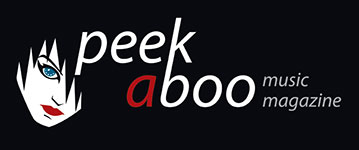 like this news item
---
---
After announcing their first studio work since 1999 on Toronto's Artoffact Records, Rational Youth has now announced a string of shows for 2016.
High-lights include the duo's first ever show in Iceland, at the Lokað II festival on May 28th, and a prestigous opening slot for Midge Ure at Toronto's Opera House in October. Further dates include shows and festivals in Germany and Sweden.
28 May Reykjavik (Iceland)
8 Oct Toronto (Midge Ure)
14 Oct Stockholm (Sweden)
15 Oct Halmstad (Sweden)
21 Oct Bielefeld (Germany)
22 Oct Erlenbach am Main (Germany)
28 Oct Leipzig (Germany)
29 Oct Berlin (Germany)
About Rational Youth:
Formed in the early 80s by ex-Men Without Hats guitarist Tracy Howe and Bill Vorn, Rational Youth was later joined by Kevin Komoda (who went on to produce CBC's Brave New Waves and co-founded Montreal-based label Derivative). Rational Youth went on to record arguably the greatest synthpop album Canada has ever seen with Cold War Night Life for YUL Records. A national tour and 20,000 copies later, the band broke up, a new band was formed, a new album was released, only to have the band break up again in 1986. Since then, Rational Youth has been revived several times with different line-ups, each time adding something wonderful to the mix, but always rooted in Howe's knack for melody and his remarkable vocal style. The band has toured in Canada, Germany, Norway, and Sweden and has recently been invited to perform at the Tech Noir Festival in Reykjavik, Iceland.