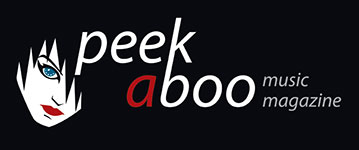 like this news item
---
---
Eastern Front's third album entitled EmpirE will be released on Cacophonous Records on 30th September 2016. EmpirE focuses on the concept of building an empire through bloodshed and devastation, and is the first record to feature their new vocalist Marder, female and ferocious. Black metal titan Dani Filth also features as a special guest on the album and fully supports the Ipswich based band and their inclusion in the Cacophonous family.
Due to circumstances outside of their control, Cacophonous had to postpone the release of Dimmu Borgir's Stormblast re-issue. A new release date will be announced soon. Bal-Sagoth's Battle Magic will drop one week later than originally scheduled, so will now be released on 16th September.
---
EmpirE, het 3e Eastern Front album, zal uitgebracht worden op 30september op Cacophonous Records. EmpirE is een concept album dat focust op hoe wereldrijken worden gebouw door bloedvergieten en vernielingen. Tevens is het de eertse plaat met Marder, hun nieuwe woeste vocaliste. Black metal titaan Dani Filth levert een gastbijdrage op het album. Bovendien staat hij volledig achter de band uit Ipswich en dat die opgenomen werd in de Cacophonous familie.
Door omstandigheden buiten hun controle, diende Cacophonous de release van Stormblast, een Dimmu Borgir re-issue, uit te stellen. Een nieuwe releasedatum wordt weldra aangekondigd. Batlle Magic, een Bal-Sagoth re-issue, komt er een week later dan voorzien en wordt dus op 16 september wereldkundig gemaakt.