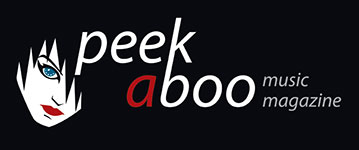 like this news item
---

---
An important message from the Agent Side Grinder headquarters reached us today...
Charismatic singer Kristoffer Grip has decided to quit Agent Side Grinder due to lack of time in his current life. Following his decision two other members, Henrik Sunbring and Thobias Eidevald, have also decided to leave the band and move on.
Original Agent Side Grinder founders Johan Lange and Peter Fritstedt however will not throw in the towel on their baby and will continue with the band, fulfill their vision and record a new Agent Side Grinder album for Progress Productions in 2017.
Luckily this drastic and sudden line-up change will not jeopardize the upcoming and scheduled concerts this spring. They will still take place in the original 5 piece line-up.
But these concerts will be the final opportunity to see Agent Side Grinder in this constellation!
One of those last opportunities will be on February 10th @ JH Wommel - Wommelgem - Belgium where Agent Side Grinder will perform together with the Croation bands Posimonona & Sleep Loan Sharks.
www.bodybeats.be/en/tickets/10-02-agent-side-grinder-popsimonova