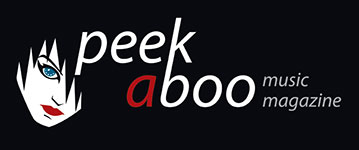 like this news item
---
---
One of Germany's best-kept electronic secrets makes its move to surface overground: Fïx8:Sëd8 release their new album "Foren6" on May 19th 2017. It took the project of Martin Sane two self-released albums to become one of the hidden gems of the German Electronic scene. Boasting influences from Canada, Texas (Mentallo & The Fixer) and Sweden (Interlace), Fïx8:Sëd8 will impress electronic aficionados with complex sequences, retro-style voice samples and multivocal effects.
"Foren6" is released in two different versions: besides the regular album there will be a special "Formaldehyde Edition" box set with bonus CD "Formaldehyde", postcards derived from the wonderful album artwork and a signed certificate, limited to 250 units only.
---
Eén van Duitslands best bewaarde electronische geheimen is bezig om bovengronds te komen: Fïx8:Sëd8 brengen hun nieuwe album "Foren6" uit op 19 mei 2017. Het kostte Martin Sane's project twee zelf-uitgebrachte albums om één van de verborgen juweeltjes van de Duitse electronische scene te worden. Met invloeden uit Canada, Texas (Mentallo & The Fixer) en Zweden (Interlace) zal Fïx8:Sëd8 indruk maken op liefhebbers van electronica met complexe sequences, retro voice-samples en multivocale effecten.
"Foren6" wordt in twee verschillende versies uitgebracht: naast het reguliere album zal er een speciale "Formaldehyde Edition" box set met bonus CD "Formaldehyde", postkaarten van het prachtige artwork van het album en een certificaat met handtekening uitgebracht worden in een gelimiteerde oplage van slechts 250 stuks.