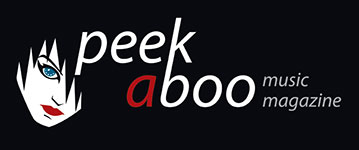 like this news item
---
---
INFEST remains, even after a BREXIT, one of Europe's most renowned indoor festivals with its very own programming style. A style that may not, in the first place, take into account the quantity of ticket sales they can sell, but rather go for quality and (own) taste.
This great music festival takes place annually on the Bradford University campus site and has now, with the confirmation of the last two artists, completed their complete 2017 bill!
In addition to the debut of 'They Called Him Zone', they also managed to add the Metal Machine heads of DIE KRUPPS to their already impressive line-up! with a stunning 16 bands including Revolting Cocks, Rotersand, Accessory, The Juggernauts this three-day party is a must!
Check out the full line-up on the link below!
---
INFEST, blijft zelfs na een BREXIT één van Europa's meest gerenommeerde indoor festivals met een geheel eigen programmeer stijl. Een stijl misschien niet op de eerste plaats rekening houdt met de kwantiteit van de ticket verkoop maar wel met kwaliteit en (eigen) smaak.
Dit prachtige muziek festival dat jaarlijks plaatsvind op de campus van de Bradford University heeft nu, met de bevestiging van haar laatste twee artiesten, de volledige affiche voor 2017 klaar!
Naast het debuut van 'They Called him Zone' hebben ze dit jaar ook de Metal Machine heads van DIE KRUPPS weten toevoegen aan hun reeds indrukwekkende affiche! In het totaal 16 bands waaronder o.m. Revolting Cocks, Rotersand, Accessory and The Juggernauts aantreden op dit drie daagse feestje!
Check de volledige line-up op de link hieronder!