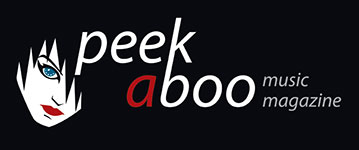 like this news item
---

---
The Italian cult electronic outfit KIRLIAN CAMERA is putting finishing touches on their new studio album "Hologram Moon", which promises to be an exceptional piece of work. In advance, there will be a single titled "Sky Collapse", a collaborative effort with COVENANT frontman Eskil Simonsson, who also took to the microphone for one of the two club versions.
The Swedes and the Italians had already shared a stage earlier on and created quite a stir in doing so (scroll down to watch the video).
We are curious about how this joint venture will sound. "Sky Collapse" comes out in October and collectors can look forward to a limited vinyl edition.
Kirlian Camera is headlining BIMFEST 2017 on Friday 15th December at De Casino - St-Niklaas - B
More info: http://www.bimfest.be
---
De Italiaanse Cult en electro groep KIRLIAN CAMERA is momenteel bezig met het afwerken van hun nieuwe studio album "Hologram Moon", en dat belooft alweer een uitzonderlijk werkstukje te worden. Er zal eerst een single verschijnen met als titel "Sky Collapse", een samenwerking met COVENANT frontman Eskil Simonsson, die ook achter de microfoon ging staan voor één van de twee clubversies van dit nummer.
De Zweden en de Italianen hebben al eens eerder samen het podium onveilig gemaakt tot ieders jolijt en verbazing (Zie video hieronder).
We zijn in ieder geval heel benieuwd hoe deze joint venture zal klinken. "Sky Collapse" komt uit in oktober, en de fans mogen nu al uitkijken naar een Limited edition vinyl uitgave!

Kirliam Camera headlined op BIMFEST 2017 en dit op vrijdag 15 December in De Casino - St-Niklaas - B
Meer info: http://www.bimfest.be