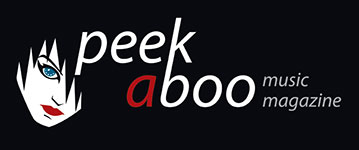 like this news item
---
Long Distance Operators , the new CD by Catherine Graindorge & Hugo Race
14th of February 2017, 18:19
---
Long Distance Operators (LDO) is a collaboration between the Australian musician Hugo Race and the Belgian violinist Catherine Graindorge.
The music of LDO is an intensely atmospheric dreamweave of violins, electronics and Hugo's darkly evocative voice. The duo explores metaphysical lyrics, experimental sounds and retro-baroque orchestration in a romantic, song-based context.
The CD is released on 09 02 2017 through the label Sub Rosa & the first clip can be seen here below.
Hugo Race
Singer, songwriter, producer and author, he has a long and wide-ranging history, from the trans-global Dirtmusic and his groups True Spirit and Fatalists to his origins in the 80's Melbourne post-punk scene with Nick Cave & the Bad Seeds and The Wreckery.
Catherine Graindorge
She is a Belgian violinist, composer and actress, known for her work with the Belgian groups Monsoon and Nox, and more recently with Détroit (Bertrand Cantat- Pascal Humbert), John Parish or the German singer Andrea Schroeder. She also plays and composes for theater and cinema.
---
Long Distance Operators (LDO) is een samenwerking tussen de Australische muzikant Hugo Race en de Belgische violiste Catherine Graindorge.
De muziek van LDO is een intens atmosferische dreamwave van violen, electronica en Hugo's donkere suggestieve stem. Het duo onderzoekt metafysische teksten, experimentele geluiden en retro-barokke orkestratie in een romantische en op zang gebaseerde context.
De CD is uitgebracht op 9 februari 2017 door het label Sub Rosa en de eerste clip kun je hieronder bekijken.
Hugo Race
Als zanger, songwriter, producer en schrijver heeft hij een lange en wijdverbreide geschiedenis, van het transglobale Dirtmusic en zijn bands True Spirit en Fatalists tot zijn wortels in de 80s post punk scene van Melbourne met Nick Cave & the Bad Seeds en The Wreckery.
Catherine Graindorge
Zij is een Belgische violiste, componiste en actice, bekend van haar werk met de Belgische bands Monsoon en Nox en, meer recent, met Détroit (Bertrand Cantat-Pascal Humbert), John Parish of the Duitse zangeres Andrea Schoeder. Ze speelt en componeert ook voor theater en bioscoop.