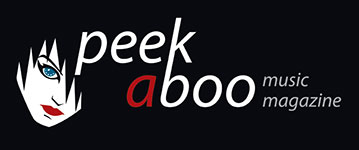 like this news item
---
---
NATIONAL CRIME HISTORY
"Belgium is a swamp, a boggy yet fertile ground in which new emergences are never clearly shaped but subtle, drifting just below the land's muddy surface. They often remain hidden in the midst of a complex ensemble that is often made of chaos and opposition rather than order and harmony." (Yannick Franck)
From the North to the South of Belgium, a new generation of artists are connecting the dots between classic Belgian Industrial/EBM and the contemporary electronic scenes that have emerged worldwide these last years. A 'New Belgian Industrialist Movement' that freely combines elements such as distorted atmospheres, analog pulsations or mantric rhythms, lingering in the grey area between experimental techno and post-industrial music.
National Crime History is a compilation featuring Icon Template, Ripit, Onrust and Orphan Swords. It's curated by Belgian labels Silken Tofu and Idiosyncratics, both known for crossing borders and disregarding genre limitations. The fact that these entities are now joining forces should come as no surprise. They have a long history together on many levels and now emerge as a collective that has been taking shape over the years.
Tracklist:
1. Onrust - Hesse (ST Edit)
2. Onrust - Saramago
3. Icon Template - Larme Acérée
4. Icon Template - Republic Of Terror
5. Orphan Swords - Phenex
6. Orphan Swords - Vual
7. Ripit - Live At MS Stubnitz (8th April 2016) 13:06
Double tape limited to 150 copies, available for pre-order at silkentofu.bigcartel.com
Digital release on June 3rd through silkentofu.bandcamp.com
Some teasers:
- Ripit on Live Eye TV: Live At MS Stubnitz, 8th April 2016
- Orphan Swords on Subbacultcha Belgium: Phenex
- Icon Template on Seek Sick Sound: Republic Of Terror