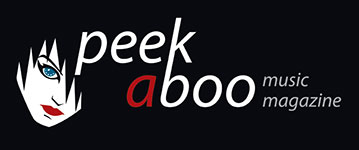 like this news item
---

Unique double-bill clubshow with Font Line Assembly & Die Krupps! This Friday!
24th of August 2017, 19:59
---
It rarely or almost never happens that two of these kind of legendary bands take on the same stage, the same night, for a full-fledged club show, but sometimes it does happen! Both bands are, separately, on an European tour, but this Friday, August 25th, the trails of both EBM and Electro-Industrial Cross-Over pioneers cross. This is not the least because of the stubborn lobby work of Antwerp organization BodyBeats Productions, who managed to convinced both bands to stop by in Belgium. For this special occasion, the slightly more central located and beautiful concert hall De Casino in St Niklaas was chosen.
Die Krupps (D) was founded in 1980 and is considered one of the pioneers of electronic and industrial music genre, inspiring bands like by Front 242, Nitzer Ebb and many others. With their first and very industrial sounding album 'Stahlwerksinfonie', the clubhit and cult single 'Wahre Arbeit, Wahrer Lohn' , the subsequent albums 'Full Kraft Voraus' and 'Enter The Arena', Die Krupps laid the foundation for what was later would become EBM or Electronic Body Music. In 2015, Die Krupps released their nineth studio album 'V - Metal Machine Music' and this year we can expect the release of 'V 1/2'!

Front Line Assembly is another highly influential Electro-Industrial pioneer band, but was founded in Canada by Bill Leeb and Rhys Fulber after Leeb left Skinny Puppy. Influenced by early electronic and post-industrial acts such as Cabaret Voltaire, Portion Control, Test Department and Severed Heads, Front Line Assembly still managed to create its own sound adding more elements of EBM (Electronic Body Music).

Like Die Krupps, Front Line Assembly has never disappeared from (underground) music scene, still striking hard regularly with strong pounding albums and concerts!

Support is this evening will be Der Rest, a post-punk / avant-garde band from Germany.

Online circulating set-lists of both bands promise it to be a true party at De Casino this friday !So don't miss out!
25.08 DIE KRUPPS + FRONTLINE ASSEMBLY @ De Casino - St-Niklaas - B (Facebook / Info & Tickets )
---
Het gebeurd zelden of nooit dat twee van deze legendarische bands op dezelfde avond op zelfde podium aantreden voor een volwaardige clubshow maar soms zit het dus mee! Beide bands zijn, elk op zich, aan een Europese tournee bezig, maar op deze vrijdag 25 augustus kruisen dus de paden van deze EBM en Electro-Industriële Cross-Over pioniers. Dit hebben we niet in het minst te danken het hardnekkig lobby werk van de Antwerpse organisatie BodyBeats Productions die beide bands wist te overtuigen ook in België een stop in te lassen. Voor de locatie werd er deze maal gekozen voor de meer centraal gelegen en prachtige concertzaal De Casino te St-Niklaas.
Die Krupps (D) werd reeds in 1980 opgericht en is dus een van de pioniers in het elektronische en industriële genre, zij inspireerden o.a. Front 242, Nitzer Ebb en vele anderen. Met hun eerste en zeer industrieel klinkende album 'Stahlwerksinfonie', de clubhit en cult single 'Wahre Arbeit, wahrer Lohn' en de daarop volgende volgende albums 'Volle Kraft Voraus' en 'Enter The Arena' legden Die Krupps de grondslag voor wat later zou uitgroeien tot de EBM of Electronic Body Music.
In 2015 bracht Die Krupps hun negende studioalbum 'V - Metal Machine Music' en dit jaar mogen we nog de release 'V 1/2' verwachten!
Front Line Assembly is ook weer een zeer invloedrijke Electro-Industrial pionier groep, maar werd in Canada opgericht door Bill Leeb en Rhys Fulber nadat Leeb Skinny Puppy had verlaten. Beïnvloed door vroege elektronische en post-industriële acts zoals Cabaret Voltaire, Portion Control, Test Department en Severed Heads wist Front Line Assembly toch een eigen geluid te creëren door meer elementen van de EBM (Electronic Body Music) toe te voegen.
Net als Die Krupps is Front Line Assembly nooit weg geweest uit de (underground) muziek scene en slaan beiden bands nog regelmatig terug met nieuwe, knalharde albums en concerten !!
Support wordt deze avond verzorgd door Der Rest, een post-punk / avant-garde band uit Duitsland.
Op het internet circulerende set-lists van beide bands doe beloven dat het een waar feestje gaat worden daar in De Casino
Niet te missen dus!
25.08 DIE KRUPPS + FRONTLINE ASSEMBLY @ De Casino - St-Niklaas - B (Facebook / Info & Tickets )
www.bodybeats.be/en/tickets/25-08-die-krupps-front-line-assembly