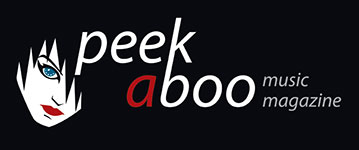 like this news item
---
---
In 1978 a few friends started rehearsing and playing music together in a garage in Genk, an industrial and former mining town in Belgium. They called themselves Siglo XX. The group's name is Spanish for "Twentieth Century" and refers to a Bolivian mine named Siglo XX, where there was social unrest, so the link with the city of Genk was obvious. Genk also had to cope with social issues as unemployment, poverty and drug related problems after the closure of the coal mines.
The members of Siglo XX were Erik Dries (vocals), Antonio Palermo (guitar), Dirk Chauvaux (guitar, bass), Klaas Hoogerwaard (drums), Chris Nelis (synthesizer ; 1980–1982) and Guido Bos (bass ; 1978–1984). Under influence of the punk spirit coming from England, they wanted to make their very own kind of music that expressed their feelings, emotions and views on society. Technical skills on musical instruments were only required to a lesser extent. In 1980 their debut 7" single "The Naked And The Death" was released on their own independent label Straatlawaai Records (the label still exists today). This single was followed by the release of a self-titled cassette in 1982, distributed only in very small quantities and reissued on Onderstroom in 2010 on vinyl.
Shortly after they signed to Antler Records. This was probably the most important and prolific era of the band's existence. In the span of a few years the band released two EPs and one mini-album: The Art Of War (1982), Answer (1983) and Dreams Of Pleasure (1983), containing 13 songs altogether, which constitute the heart and soul of the oeuvre of Siglo XX. On these songs produced by label owner Roland Beelen, Siglo XX lingers between cold wave, new wave and post punk. They were often named the Belgian Joy Division, which makes sense listening to their dark and gloomy sound but they also experimented with strange sounds and incorporated these cleverly in their songs.
Siglo XX

Dreams Of Pleasure 12"
The Art Of War 12"
Answer 12"
Available as individual releases: Three of Siglo XX's early EPs released between 1982 and 1983. The Art Of War (1982), Answer (1983) and Dreams Of Pleasure (1983) constitute the heart and soul of the oeuvre of the band.
The Art Of War 12"
A1 The Art Of War
A2 La Vie Dans La Nuit
B1 Youth Sentiment
B2 Autumn
Answer 12"
A1 Answer
A2 After The Dream
A3 Room
B1 Until A Day
B2 Endless Corridor
B3 Dreams Of Pleasure
Dreams Of Pleasure 12"
A Dreams Of Pleasure (II)
B1 In The Garden
B2 The Silent House
Siglo XX will perform live:

9th November : Breaking Barriers Depot Leuven (B)
17th November : De Peppel Zeist (NL)
24th November : Muziekgieterij Maastricht (NL)