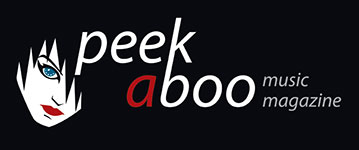 like this news item
---
The Godfather of Electronic Music JEAN-MICHEL JARRE (JMJ) releases his 41-track best-of PLANET JARRE!
02nd of November 2018, 17:15
---
Commemorating fifty years of music and innovation, the Godfather of Electronic Music JEAN-MICHEL JARRE (JMJ) releases his 41-track best-of PLANET JARRE today.
Providing an intimate, indispensable and inimitable overview of his storied career thus far, he personally oversaw comprehensive remastering and chose the compositions that drive this journey in four playlists: Soundscapes, Themes, Sequences and Explorations & Early Works. It's available in four configurations: vinyl, box set, deluxe CD, and standard CD. The vinyl and box set both unlock a download card for Jean-Michel Jarre in 5.1, granting the most immersive listening possible and perfect for audiophiles.
Beyond classics and unearthed rarities from the vault, the collection notably remains highlighted by two brand new recordings. "Herbalizer" enchants and entrances with its wondrously warm production as the previously released "Coachella Opening" transports audiences into the front row of his most recent Electronica World Tour—which fittingly launched with the icon's first-ever Coachella performance.
However, PLANET JARRE only set the stage for further innovation of the Godfather or Electronic Music. On 16th November 2018, JARRE unveils EQUINOXE INFINITY—the long-awaited sequel to his landmark fourth album, EQUINOXE. The first EQUINOXE notably arrived forty years prior to the date on 16th November 1978 and since remained essential listening for music aficionados. The idea behind this brand-new album is very much driven by humanity using new technologies such as artificial intelligence and what will become of human mankind by doing so.
The legend just uncovered the album artwork created by Filip Hodas, which plays off the now-iconic image of the original.
"In days where vinyl is coming back big time, artwork deserves more attention," JMJ says. "The cover of EQUINOXE has always been one of my favourites. Are these strange creatures watching us? Watching space? Watching machines? Watching a natural phenomenon? We don't really know. They're not scary, but odd and mysterious. So, I took the original 'Watchmen' of the EQUINOXE cover to continue the story. Filip Hodas is a super talented young artist who I asked to create two different pieces in line with my vision. One cover shows mankind at peace with nature and technology and the other depicts a picture of fear and distortion with machines taking over the world. With these two, I want to bring attention to two scenarios we are facing today with our love for and our dependence on innovation and technology. The music of EQUINOXE INFINITY is the soundtrack to those two different worlds."
Speaking of the music, he precedes the arrival of the new album with "THE WATCHERS (Movement One)". The track formally welcomes fans into this new realm as it maintains his penchant for pushing the envelope and charting new territory.
JEAN-MICHEL JARRE is a 2017 Grammy nominee, with more than eighty million albums sold throughout his career, a four-time Guinness World Record holder for largest concerts ever performed, and UNESCO Goodwill Ambassador renowned for his one-off groundbreaking events at historical landmarks across the world. He's one of the first artists in the world to perform electronic music as we know it today.
PLANET JARRE (track listing)
Soundscapes
Oxygene 1
Oxygene 19
Rendez-Vous 1
Millions of Stars
Chronology 1
Oxygene 20
Equinoce 2
Waiting for Cousteau
The Heart of Noise (Origin)
Themes
Industrial Revolution Part 2
Oxygene 4
Equinoxe 5
Oxygene 2
Zoolookologie
Bells
Equinoxe 4
Magnetic Field 2
Rendez-Vous 2 (Laser Harp)
Rendez-Vous 4
Chronology 4
Sequences
Coachella Opening
Arpeggiator
Automatic Part 1 with Vince Clarke
Exit with Edward Snowden
Equinoxe 7
Oxygene 8
Stardust with Armin van Buuren
Herbalizer
Revolutions
Explorations & Early Works
Ethnicolor
Souvenir of China
Blah Blah Café
Music for Supermarkets (Demo Excerpt)
Roseland / Le Pays de Rose
La Cage
Erosmachine
Hypnose
The Song of the Burnt Barns / La Chanson des Granges Brulees
Happiness is a Sad Song
Aor Bleu
Last Rendez-Vous