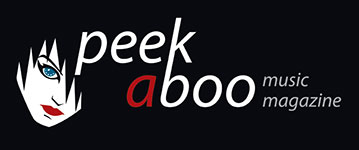 like this news item
---
---
On February 17, 2014, Bob Casale died at the age of 61, in Los Angeles, California, due to heart failure. As with most musicians their legacy is both the influence and the music they leave behind, in the case of Casale what he accomplished with Devo is astounding.

The debut full-length album by Devo-"Q: Are We Not Men? A: We Are Devo!" broke into the UK charts reaching a high of number-twelve, that set the chain reaction of legend.
Although released to mixed reviews, since then Rolling Stone has listed in amongst the 500 Greatest Albums of All Time, it is also listed in the book 1001 Albums You Must Hear Before You Die-for a reason. It is the punk-electronic crossover, somewhere balancing between all-out rage and novelty recording. Produced by Brian Eno and David Bowie on the back of their experimental Berlin-trilogy, Devo became the perfect project.

"This is the band of the future"-David Bowie on Devo.

The strangest album-title comes from the lead single, released this month in 1978-"Jocko Homo" introduced the call-and-response "Are we not men?-We are Devo!". Indeed that single charted in the UK's top-100.
"Q: Are We Not Men? A: We Are Devo!" broke down barriers as it reflected perfectly the state of rock-music. The death of glam, the cliches which were already falling into the punk movement and the heavyweight stadium acts who played for the money and not the audience is meshed into every inch of the album. It flung back the pretentious notions of the old-guard with a cover of The Rolling Stones "Satisfaction", became spokespeople for the hippy-drug generation with "Too Much Paranoias". In time Devo could be perceived as journalists, highlighting their perception of what the music business had become.


Bob Casale was intricate in the Devo sound, providing back vocals, keyboards and that sixties-based rhythm guitar sound. Though his later years was spent in the field of soundtracks to movies such as - Four Rooms, Rushmore and The Royal Tenenbaums, the past would always reach for him in the form of reunion shows from 1996 until 2007.
Along with bands like Kraftwerk, Talking Heads, and Pere Ubu, Devo hailed a new era of electronic based compositions that set the trajectory for much of modern music. Looking deep with the modern framework of music points directly in the sound of LCD Soundsystem, Radiohead, even in Arcade Fire, you frequently find strong traces of Devo.

[KB]