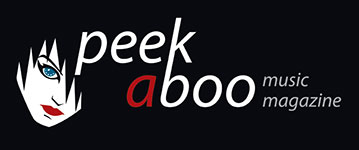 like this news item
---
---
Today it's been exactly 35 years since Siouxsie and The Banshees released their second single from their seventh studio album Tinderbox. The single Candyman was released as 7" and 12" on 28 February 1986 and is about child abuse. At the age of 9, she was sexually assaulted by a man, who apparently owned a candy shop. The most damaging aspect was that the assault was ignored by her parents.The episode became an unspoken item. From that moment on, she started to acquire disrespect for adulthood. Years later, she stated: "I grew up having no faith in adults as responsible people. And being the youngest in the family I was isolated – I had no-one to confide in. So I invented my own world, my own reality. It was my own way of defending myself – protecting myself from the outside world. The only way I could deal with how to survive was to get some strong armour".
It became Siouxsie and the Banshees' 13th top 40 hit, peaking at number 34 in the UK single charts.
The 7" has the track Lullaby on the b-side, the 12" also featured Umbrella on the b-side.
Candyman Lyrics
Sickly sweet, his poison seeks
For the young ones who don't understand
The danger in his hands
With a jaundiced wink see his cunning slink
Oh trust in me my pretty one
Come walk with me my helpless one
Candyman
Syrup lies upon your tongue
Ge latine saliva spills
The flash of a guillotine a smile
Candyman - oh candyman
No pity for him, their misery screams
Unspeakable things
A cool missile, yes it's in his smile
With open arms to welcome you
Beware the masked pretender
He always lies, this candyman
Those lips conspire in treachery
To strike in cloak and dagger, see!
Candyman - oh candyman
And all the children, he warns ''don't tell, ''
Those threats are sold
With their guilt and shame they think they're to blane
For candyman - oh candyman
Songwriters: Matthew David Clayden / Mark Williams